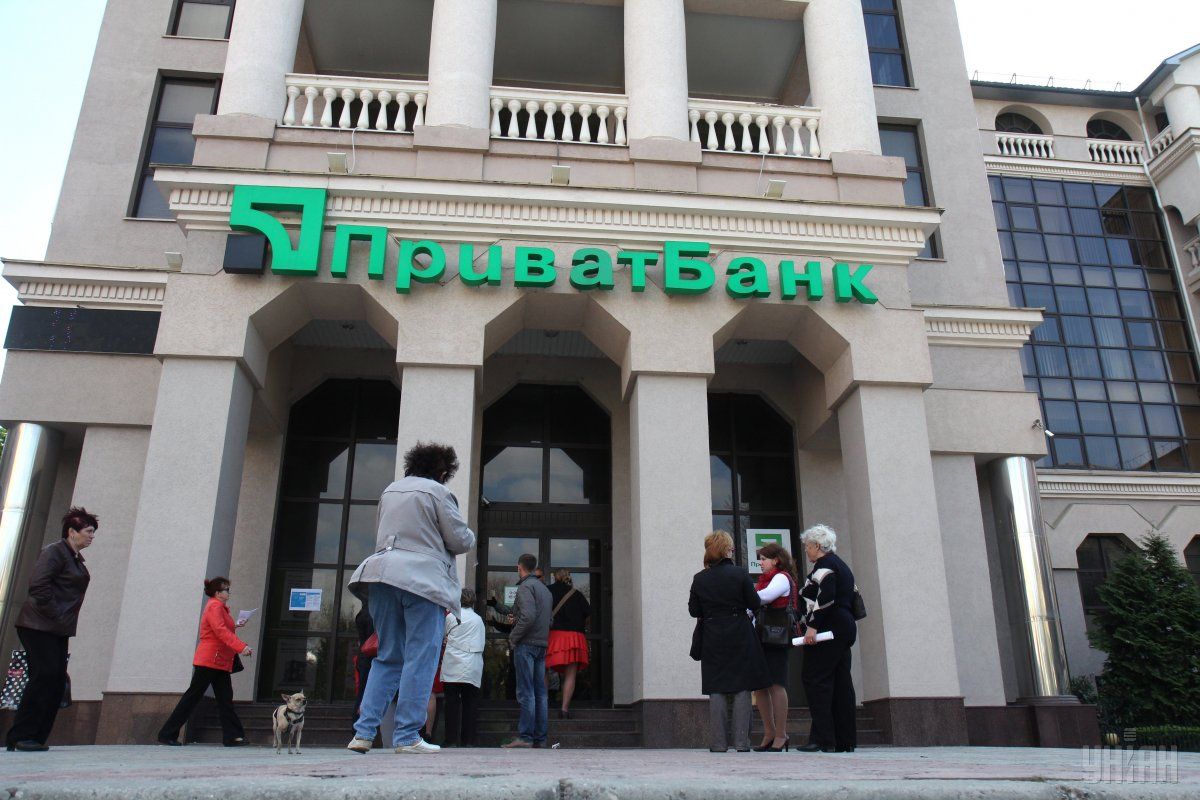 Photo from UNIAN
The Delegation of the European Union to Ukraine says that Ukraine's international partners will be closely monitoring the developments around nationalized PraivatBank.
"In 2016 Ukraine's international partners supported the decision of the government and the National Bank of Ukraine (NBU) to nationalize PrivatBank, at the request of former owners, as the only effective method of protecting the bank's depositors – the Ukrainian people and businesses – and the stability of the financial system," the Delegation said in a statement on Facebook on April 18.
"While this required the injection of about UAH 160 billion [US$5.93 billion at the current forex rate] in Ukrainian taxpayer funds to restore the bank's solvency, it secured PrivatBank's long-term viability, safeguarded the money of millions of Ukrainian citizens, and strengthened the country's economic health. In light of this, we welcome the reform of Privatbank's corporate governance, led by an independent Supervisory Board, and the transformation of its business model, which has already resulted in stronger performance and sustainability of the entire banking system," it said.
Prosecution and judicial proceedings should make full use of the findings of the Kroll report, commissioned by the NBU. Ukraine's international partners will be closely monitoring developments in this area.
Read alsoKyiv court rules PrivatBank's nationalization illegal
The Delegation says it backs the reforms implemented by Ukraine's National Bank in the financial sector.
"We continue to support the efforts of the NBU to reform Ukraine's financial sector, including by introducing prudent corporate governance principles, and the Ministry of Finance's efforts to reform corporate governance in state-owned banks. It is important that the authorities continue their efforts to recover losses from former owners and related parties of failed banks," it said.
The same statement was distributed by other strategic partners and donors of Ukraine – the U.S. Embassy in Ukraine, the World Bank and the European Bank for Reconstruction and Development.
As UNIAN reported, the Cabinet of Ministers decided to nationalize PrivatBank in December 2016, guided by the recommendations of the National Security and Defense Council. Before the nationalization, the key shareholders of the bank were businessman Ihor Kolomoisky and his partner Hennadiy Boholiubov. On April 18, 2019, Kyiv's District Administrative Court declared unlawful and overturned the decision made in 2016 to withdraw insolvent PrivatBank from the market with the participation of the state. The full text of the court's decision is to be made public within ten days. According to a joint statement by the National Bank, the Ministry of Finance and PrivatBank, it is impossible to return the financial institution to its former owners by canceling the decision on its nationalization. The NBU said it would appeal the ruling within the established terms or within 30 days since the moment when the full text of the court's decision became available.