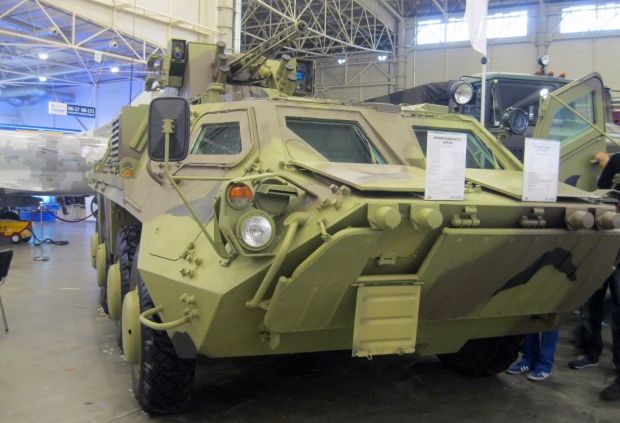 The cost of manufacturing BTR-4 at its own production capacities will be 2.5 times lower / uk.wikipedia.org
"The body has been manufactured at one particular private factory. When we needed few APCs, there was no problem. The APC bodies were brought and sold to us. We estimated that the cost of manufacturing them at our own production capacities will be 2.5 times lower. We have experimented with manufacturing them from metal that had undergone all necessary quality tests," Pinkas told in an interview with UNIAN.
According to him, the hardware has received a number of improvements, after a year of experience in combat zone in Ukraine's east.
Read alsoUkroboronprom to ship next batch of tanks to Thailand by year's end"As for the Iraqi contract, unfortunately, the picture was obvious. APCs were delivered and they just did not drive. What happened now is that our hardware was tested in combat in the east of Ukraine. It may appear cynical, but in terms of competition it is very important," he said .
As UNIAN reported earlier, in 2009, Ukraine signed a $500 million contract with Iraq on supply of 420 new BTR-4 APCs. Upon the examination, the Iraqi customers have informed on armor defects in the body of the machines, as they have revealed fractures. Because of discovered defects and the breach of contract by Ukraine, only 88 APCs were sold, while some were returned, and the contract was canceled. Later, some of the vehicles went to the Sudan, Indonesia and Thailand, and another part remained in the Ukraine.
Read alsoUkroboronprom and Polish company to set up joint ventureUNIAN memo. Ukroboronprom was established in 2010 to ensure effective operations and management of state-owned business entities that develop, manufacture, sell, repair, modernize and scrap weapons, military and special equipment and ammunition, and participate in the military-technical cooperation.