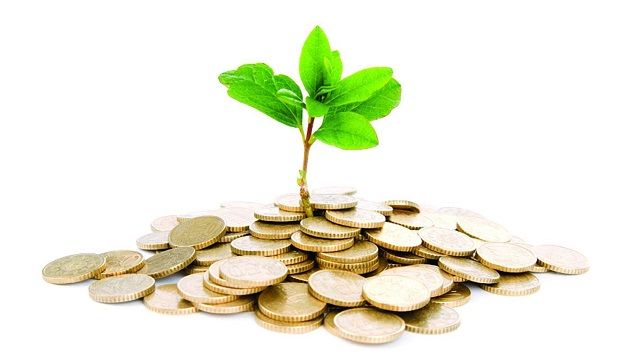 Startups might save Ukraine economy
09:00, 16 March 2016
8 min.
512
Ukrainian startups show dynamic growth, becoming more attractive to international investors. Further development of innovative businesses can be a turning point for the national economy, which has yet to find its way toward revival.
"I have some curious stats for beginner startuppers interested in creating their own business 98-99% of all startups die; but those who survive and grow can make millions, even billions," said Yuriy Chaika, a successful entrepreneur and one of Ukraine's leading experts in technology projects in the field of financial services.
"Do I understand correctly that a startup is not necessarily something related to IT?" I asked.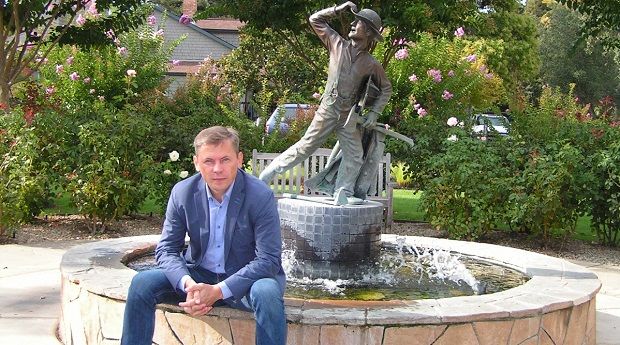 Chaika: Startups that survive and grow, can earn billions
"That's right! A startup is any newly established company, whether it is a beauty salon, a restaurant, or a sports club – as long as they bring to the industry something new, something that solves the existing problems. The only reason startups are associated with the IT sphere is that in the post-industrial era of information, IT startups are in a bigger demand, are more innovative, and can be applied worldwide," said Chaika.
His "business piggy bank" currently consists of nearly 20 start-ups, of which only five were really successful, the entrepreneur says. The most notable are his projects binding finance and technology: the world's first electronic money, which became a prototype of such well-known payment systems such as Yandex and Qiwi; Ukraine's first e-payment terminals; INTERKASSA aggregator of payment services, offering customers nearly 20 ways of paying when shopping online; MoneXy payment system, the first one in Ukraine to receive a license for issuing e-money; and a MobiPay mobile purse - a service that allows transferring funds via a smartphone in a couple of clicks. "At the same time, there were another 15 projects that failed," said Chaika.
"I myself have invested in more than 10 projects - from $20,000 to $150,000 on average. But it seems to me now that none of these projects will grow, so all investments have been lost. Chaika added that funding the projects through certain investment communities can significantly reduce the risk of failure. For example, he is talking about UAngel – association of "business angels" (private venture capital investors). However, nobody is immune from failure, even with expert assistance in the selection of objects for investment.
An investor from Silicon Valley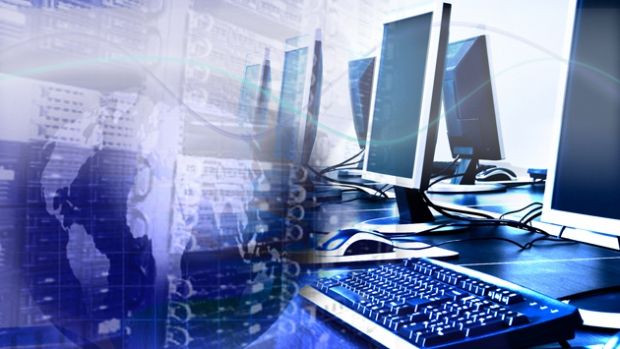 Innovative start-ups is their main advantage in the market / politdengi.com.ua
"The main difference between experienced and inexperienced investors is not in the number of transactions and not their success, because success is sometimes accidental. Experienced investors don't search for a brilliant idea. These are the people who realize better than inexperienced investors, who has a greater chance – not a guarantee – of success. Such chance is with the teams that are aimed at doing business, at growth," an investor renowned in Silicon Valley, entrepreneur and mentor Igor Shoifot has told an UNIAN correspondent in an interview via Skype.
Speaking about the general mechanism of startup investment, Shoifot said that, at the initial stage, a startup is normally funded by a so-called 3F group: Friends, Family, Fools. The "fools" reference is due to the fact that the risk is too significant at this stage for investors. As a rule, they are investing a small amount, measured in tens of thousands of dollars, and a small team, usually consisting of two or three people, makes a prototype of the product, which then can be presented to bigger investors. At the next level, the team shows their prototype to potential investors – usually, "business angels." Investors ask plenty of specified, professional questions and play a kind of a "believe – not believe" game.
After the product has already achieved some success, the team can count on investments of small venture capital funds, which usually provide a sum between $250,000 and $1 million. Then there are the more typical venture capital funds, most of whom are ready to invest $1 million to $ 10 million. There are also late-stage funds that invest tens and even hundreds of millions of dollars – Sequoia, IVP, Kleiner Perkins.
"It is obvious that at the initial stage, startups are experiencing an acute shortage of financial resources, occupying a precarious position in the market. However, startups create competition to large corporations. What is the main secret of their success?" I ask.
Shoifot: Startups are coming to the top / itc.ua
"In the post-industrial era, hardware, mechanical stuff and manual work are becoming secondary. In the first place come the services, ideas, skills, maintenance, innovation, therefore startups win. They are bound to nothing – no customers, no distribution channels… nothing that can't be changed," says Shoifot.
This is why the innovative spirit of startups is their main advantage in the market. At the same time, main inspirers and organizers of startups don't necessarily have to be engineers.
"As a rule, an innovative startup in the area of technology requires by its nature some technical knowledge anyway. But, actually, to be a good driver, you don't have to be a mechanic as well. As far as I know, none of the famous racers are also outstanding mechanics. But to become a good driver, you need a mechanic, so you have to find someone who is good at it," Shoifot said.
Difficulties of Ukrainian startuppers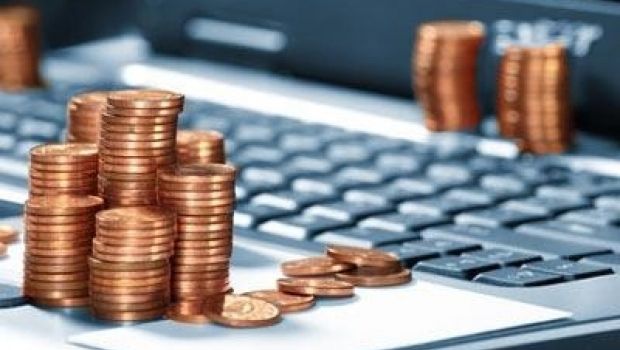 The country with the most favorable climate for the development of start-ups is the U.S. / news.nikcity.com
"A startup is, above all, a promising business in any industry, which in the early stages is growing very rapidly - by about 20-30% per month, which is ten times higher than the growth rate of a conventional classic enterprise. Usually, the reason for such rapid growth is innovation in technology and business models," said the founder of Preply, the Ukrainian service of local search for online tutors, Kirill Biga.
Creating a startup is a continuous search: for the right business model, for a prototype, for partners. On this path, entrepreneurs often make a lot mistakes, among which is a wrong direction, (a working product differs from the initial idea in 99% of cases) and disagreements within the team, or when the teammates start counting their chickens before they're hatched. In addition, experts have noted some other problems like changes in legislation and defocusing of the startuppers when they take on several projects at a time.
When asked about the personal experience of creating Preply, which attracted about $300,000 in investments, Biga noted the complexity of doing business in Ukraine. Public authorities support national companies only on paper, but in practice, the law enforcers raid the offices of startups, often illegally seizing the company's servers, thereby inflicting irreparable damage. According to the estimates of representatives of IT-industry, as a result of the searches and seizure of servers, the companies working in this field lost about $10-15 million last year alone. Such illegal actions adversely affect Ukraine's investment attractiveness.
You live, you learn
California in Ukraine project is being developed based on the Kyiv National University library / Photo from UNIAN
Chairman of the board of Pravex-Bank Taras Kyrychenko shows active interest in the development of advanced IT-projects. "I am confident in the Ukrainian startups," he said optimistically.
At the moment, Kyrychenko is engaged in setting up and supporting the Center for development of innovative business on the basis of the library of the Kyiv National Taras Shevchenko University (KNU).
"We have a fantastic project, called California in Ukraine, based on the KNU library. It has not yet been widely announced. Plans are huge, and the Rector supports them, the library supports them as well. When it will be possible for the people to come in the city center and get free knowledge, experience, communicate with their own kind, this is precisely the element of infrastructure that is much needed. Moreover, this project will be notable for its free access for those kids who have no money," he said.
Kyrychenko: "I believe in Ukrainian startups" / Photo by Alexander Medvedev, NV
The idea of the project is Shoifot's. He will become chairman of the Board of Directors of the organization, while Vitaly Chernyuk, CEO of Kyiv University Scientific Park Corporation, will assume main control.
Chernyuk has told UNIAN that California in Ukraine is expected to get support from several leaders of Ukraine's ICT industry (who have already voiced such intentions), as the CEO of Kyivstar Petro Chernyshev, managing partner at Listex Zakhar Dekhtyar, founder of a major ticket operator Karabas.com Maksym Plakhtiy, CEO of Innovative Startup Network Platform Ihor Soroka, founder and CEO of business incubator Be Next IT Ihor Peyer, Chairman of the Board of Directors of Uangel Nataliya Berezovska, as well as several others.
"Some people are already investing, for example, Zakhar Dekhtyar. He actually invests by helping purchase various equipment and video surveillance systems. The talks are underway with the rest of them. They voiced their interest and they are ready to get involved," said Chernyuk.
At the same time, Shoifot intends to enlist the support of the world's leading IT giants like Intel, Cisco, Microsoft, Hewlett-Packard, Ericsson, Schneider Electric, Mastercard. Therefore, the project is planned to become large-scaled.
"There will be selected the best teams, startups not only from Kyiv University, but also from across Ukraine. And then a certain program of acceleration will be implemented – on the promotion of projects, training, pushing to another level. Moreover, it is a national program," said Chernyuk.
There have long been plenty of platforms in Kyiv, uniting young startups, such as Chasopys, iHub, Art-factory Platforma, but California in Ukraine project will still stand out, being absolutely free.
Project's main inspirer Igor Shoifot also said that the team plans to attract a large number of successful investors and entrepreneurs, who will help talented young Ukrainians build their business for free. Training programs will be developed involving lectures by brilliant startupper superstars such as Elon Musk, Mark Zuckerberg, Reid Hoffman. "I'd really like to see my dear U.S., where I've lived for 20 years, help. I have already started the talks with our embassy, trying to convince them. We'll see… The first feedbacks were very positive. We are considering applying to the German embassy as well."
The pilot launch of the project is scheduled for late March – early April this year. Later, the organizers intend to expand the business to Odesa, Dnipropetrovsk, and Kharkiv.
The establishment of such projects helps young entrepreneurs get free access to the infrastructure, investors, mentors, programmers, colleagues, competitors, and allows them to most effectively convert constructive ideas into business. And this, in turn, has the most positive impact on the development of small and medium businesses in Ukraine and, consequently, the Ukrainian economy as a whole.
Future prospects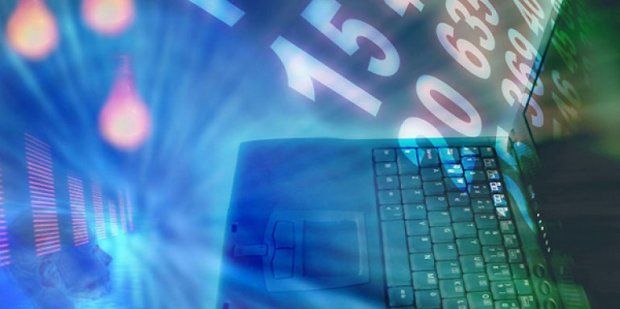 In Ukraine, the IT field continues to grow / www.infobae.com
It is difficult to talk about any positive trends, taking into account the fact that the owners do not want to register their businesses in Ukraine.
All leading "Ukrainian" IT-companies that have already received international recognition and attracted multimillion-dollar investment, have their R&D centers located in Ukraine but are registered in the U.S. or Europe. For example, EPAM and Intetics have their headquarters in the United States, Luxoft – in Switzerland, Ciklum – in Denmark, etc. This is because the Ukrainian business is quite unattractive for large global investors due to insecurity of investments and the rights of shareholders, imperfect judicial system and legislation, which does not stimulate the development of SMBs, as well as an all-out corruption at all levels.
"When attracting investors, startups realize that they don't want to enter the Ukrainian companies. Often, there is a situation when developers remain in Ukraine, while the managing office is located in the U.S. or Europe due to the fact that developers in Ukraine are cheaper and they are familiar to them. In this situation, startups are still considered to be Ukrainian. But gradually they become American or European. Thus, a brain drain to the West. The state does not benefit from this, at all," said Yuriy Chaika.
However, the main thing is to take our first steps on the path to improvement.
Nevertheless, the field of IT continues to move forward, increasing its scale annually. In 2015, it showed a 30% increase, amounting to about 3% of GDP. Moreover, last year, Ukraine has risen 10 places in the annual global ranking of the World Economic Forum taking the 71st place in the level of technological development (of 143 places). The dynamic growth of the number of promising Ukrainian startups attracted attention of international investors. According to preliminary estimates, in 2015, foreign investment in the Ukrainian startups totaled $100 million against only $22 million in 2014.
By the way, the latest example is TripMyDream, a Ukrainian startup for travelers, which won in the finals of international startup competition Seedstars Summit 2016 in Lausanne (Switzerland) early March of this year. As a prize, it got the opportunity to attract investment in the amount of $500,000 from lastminute.com group.
"The key is not money, but the ability to gain access to markets, resources and technology, just as the possibility of using our technology as an added value to the already existing popular travel services. We've gained even more confidence that we are doing the right product for the market," said Taras Polishchuk, one of the project's founders.
The essence of TripMyDream is to find the most lucrative offers on flights and accommodation to fit a specified budget. According to the plan of the project's founders, the service chooses the best destination, analyzes a bulk of data, providing the cheapest flights and accommodation options, taking into account the wishes of the user.
"Ukraine has one of the world's strongest IT-industries. We have a lot of talented kids who are able to achieve their goals. All you need is to believe in yourself and in the product you are making," said Polishchuk.
Nadia Burbela (UNIAN)
If you see a spelling error on our site, select it and press Ctrl+Enter