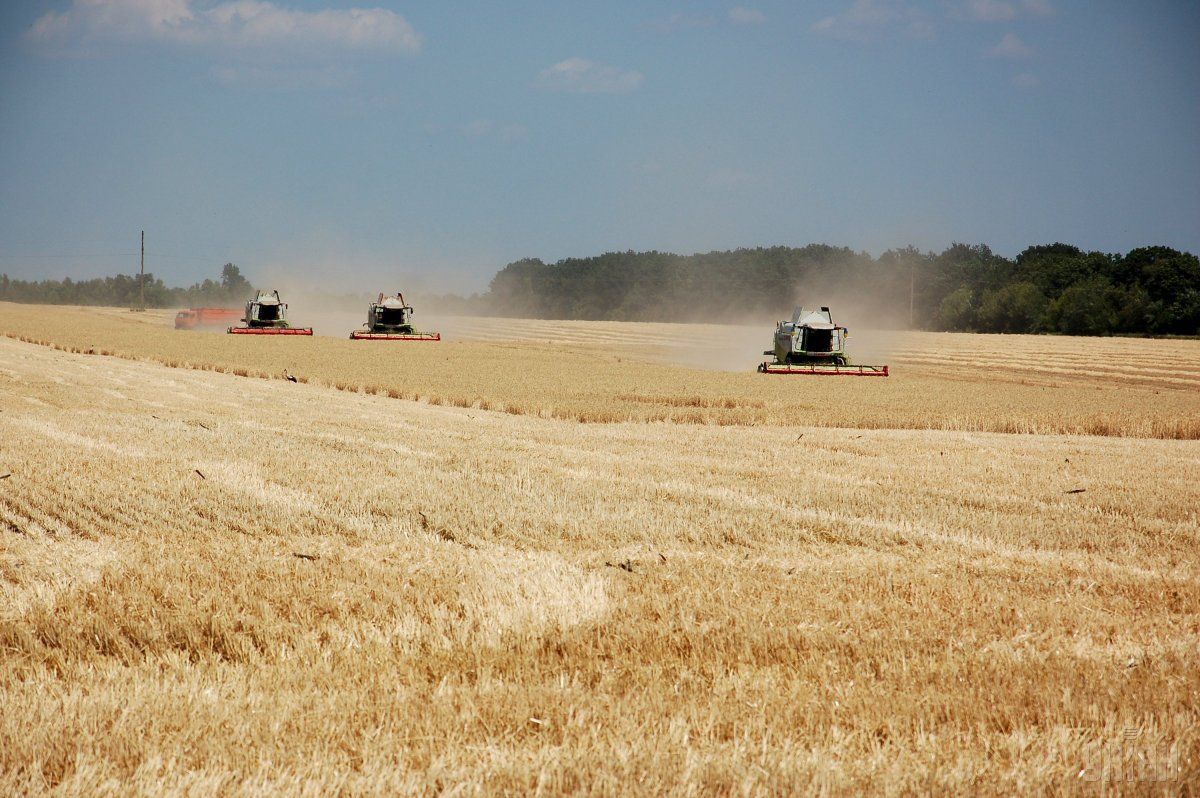 Photo from UNIAN
The consultancy raised its grain harvest estimate to 63.2 million tonnes from 61.7 million a month ago citing a higher grain yield and larger harvested area, it said in a statement.
Ukraine's wheat harvest is seen at 26 million tonnes versus 26.1 million a year ago, it said. A month ago, the consultancy had expected a wheat harvest of 25 million tonnes.
"The wheat harvest outcomes were also greater than expected by the market. Although wheat plantings were somewhat reduced in favor of oilseeds, a larger area of wheat survived the winter than last year," the consultancy said.
Read alsoUkraine threshes almost 38 mln tonnes of grainUkrAgroConsult said the 2017 barley crop could total 8.5 million tonnes versus 8 million tonnes expected a month ago and 9.45 million tonnes threshed last year.
The Agricultural Ministry said Ukraine could harvest up to 63 million tonnes of grain this year versus a record 66 million tonnes in 2016. Analysts saw last year's output at 64.2 million tonnes.
Read alsoUkraine exports almost 6 mln tonnes of grain since July 1The ministry said farmers have already started winter grain sowing, seeding the first 29,000 hectares.
This year, farmers plan to sow around 7.2 million hectares of winter grain, including 6.1 million hectares of winter wheat.