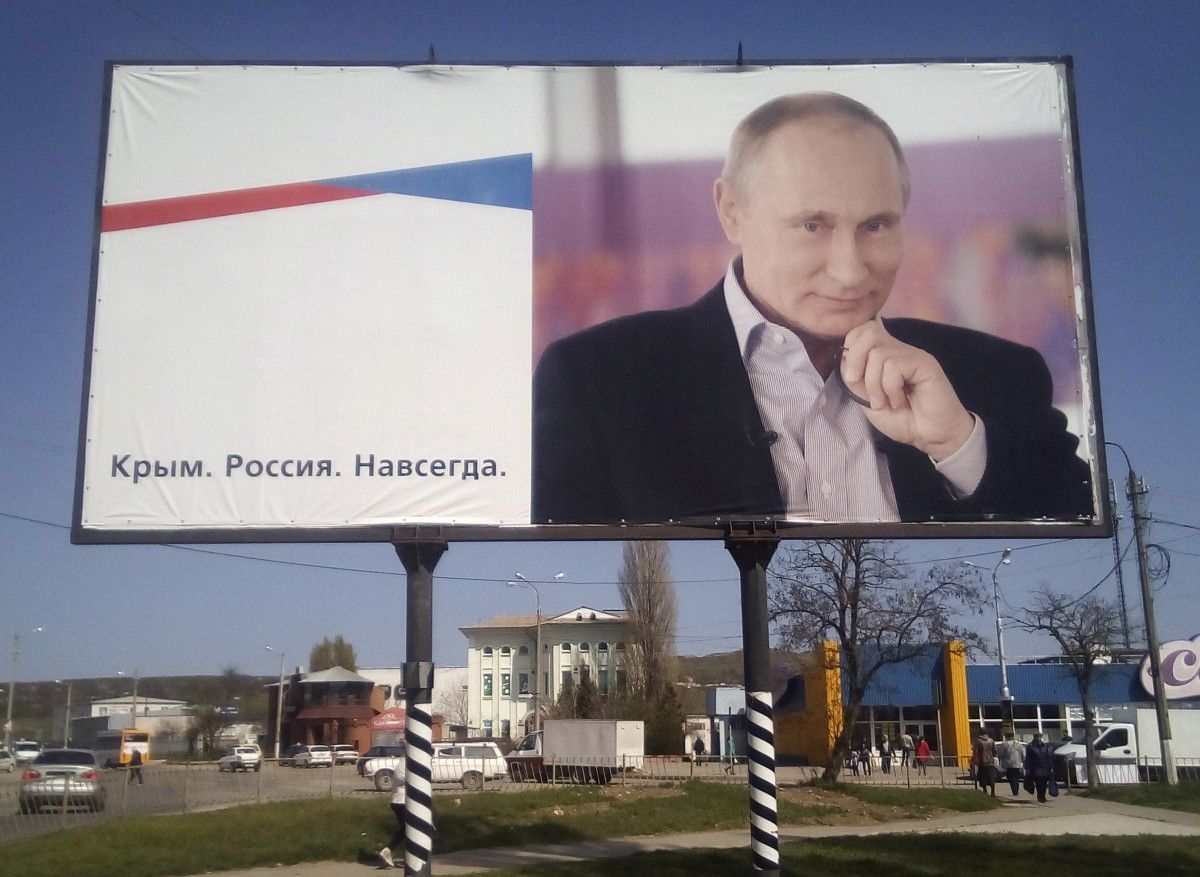 REUTERS
Russian President Vladimir Putin on March 14 is going on his last trip before the presidential elections in Russia, and his destination will be occupied Crimea and the city of Sevastopol.
Putin will take part in the second rally for his presidential campaign, according to sources of the Russian independent news network Dozhd.
The first rally was held in Moscow on March 3. According to the Ministry of Internal Affairs of the Russian Federation, 130,000 people gathered at the Luzhniki stadium on that day.
Read alsoRussian Communist presidential candidate squabble with rival's rep over trip to Kyiv
Putin will attend many events on the annexed peninsula, but the main one will be a rally in Sevastopol, a source told Dozhd.
Russian presidential press secretary Dmitry Peskov confirmed this information. Thousands of people are expected at the rally. During the trip to occupied Crimea, Putin is going to raise the issue of transport integration of the peninsula with Russia.
In addition, he will inspect Simferopol airport's new terminal building on March 14.
A new president will be elected in Russia on March 18, 2018, four years after the annexation. The president's tenure will be six years.