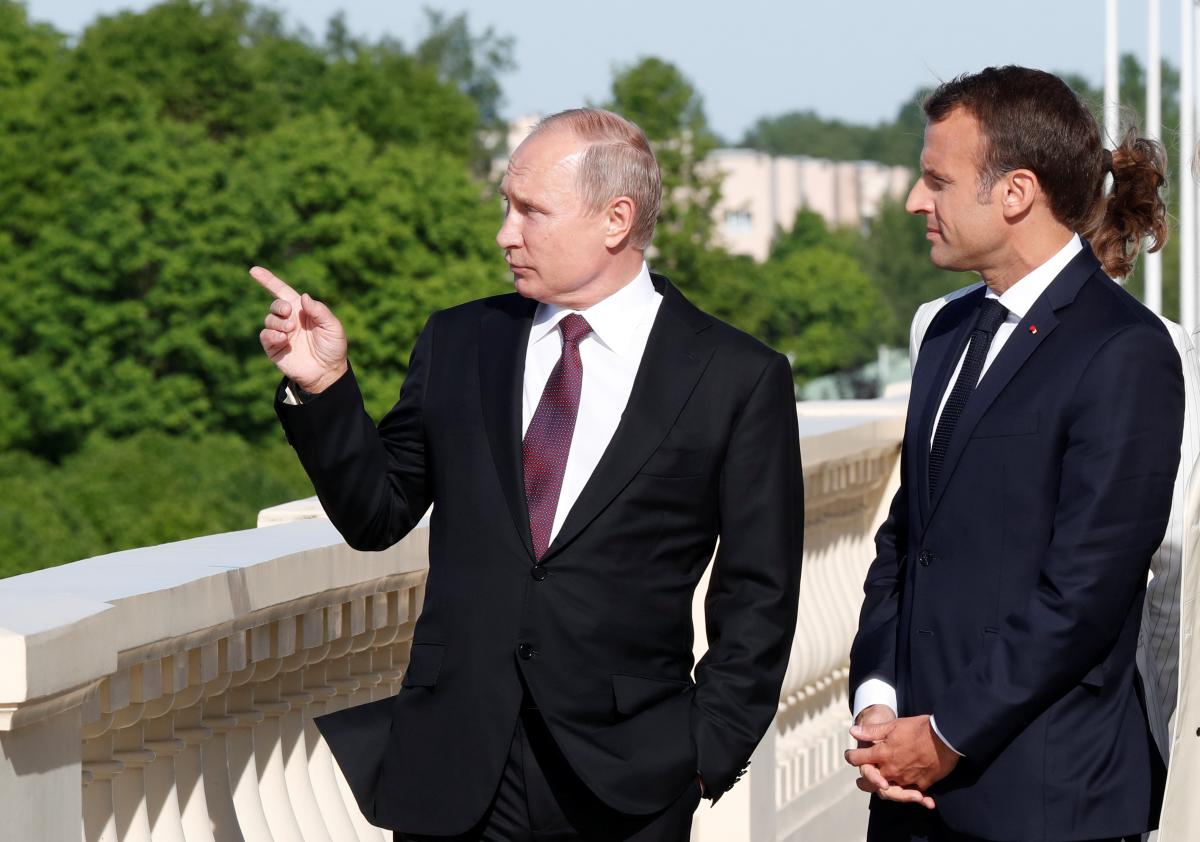 REUTERS
Russian President's Press Secretary Dmitry Peskov says Putin and his French counterpart Emmanuel Macron have not discussed the swap of the illegally condemned in Russia Ukrainian filmmaker Oleh Sentsov for Chief of RIA Novosti's Kyiv office Kirill Vyshinsky detained in Ukraine.
"As far as I know, no one initiated the exchange issue. I'm not aware of such initiatives being taken," Peskov said answering a question of an UNIAN correspondent on whether the issue was discussed, since the French and Russian leaders mentioned Sentsov and Vyshinsky at a press conference on May 24.
Peskov noted that Putin "said clearly on Sentsov that he had been convicted and serving a sentence for plotting a terrorist act."
Read alsoSentsov agrees to supportive therapy amid hunger strike – Russian Justice Ministry"This is a serious charge. This is not just an accusation, it's a court verdict. As for our citizen [Vyshinsky], who is now being accused of state treason over his professional journalistic activities, we see that this is a completely different situation," Peskov said, adding that this was in Putin's focus.
In addition, responding to a clarifying question who should initiate negotiations on the exchange, Peskov said: "I cannot tell you as I don't have such information. I don't know whether such an initiative is out there."
Read alsoEU calls for immediate release of Ukrainians detained in Russia, occupied CrimeaAs UNIAN reported earlier, when speaking at a joint press conference with Macron in St. Petersburg, May 24, Putin said that "Sentsov was detained rather for plotting terrorist acts than for carrying out his journalistic activities.
In turn, Macron noted that the fate of Sentsov and that of Russian filmmaker Kirill Serebrennikov had been discussed at his talks with Putin.