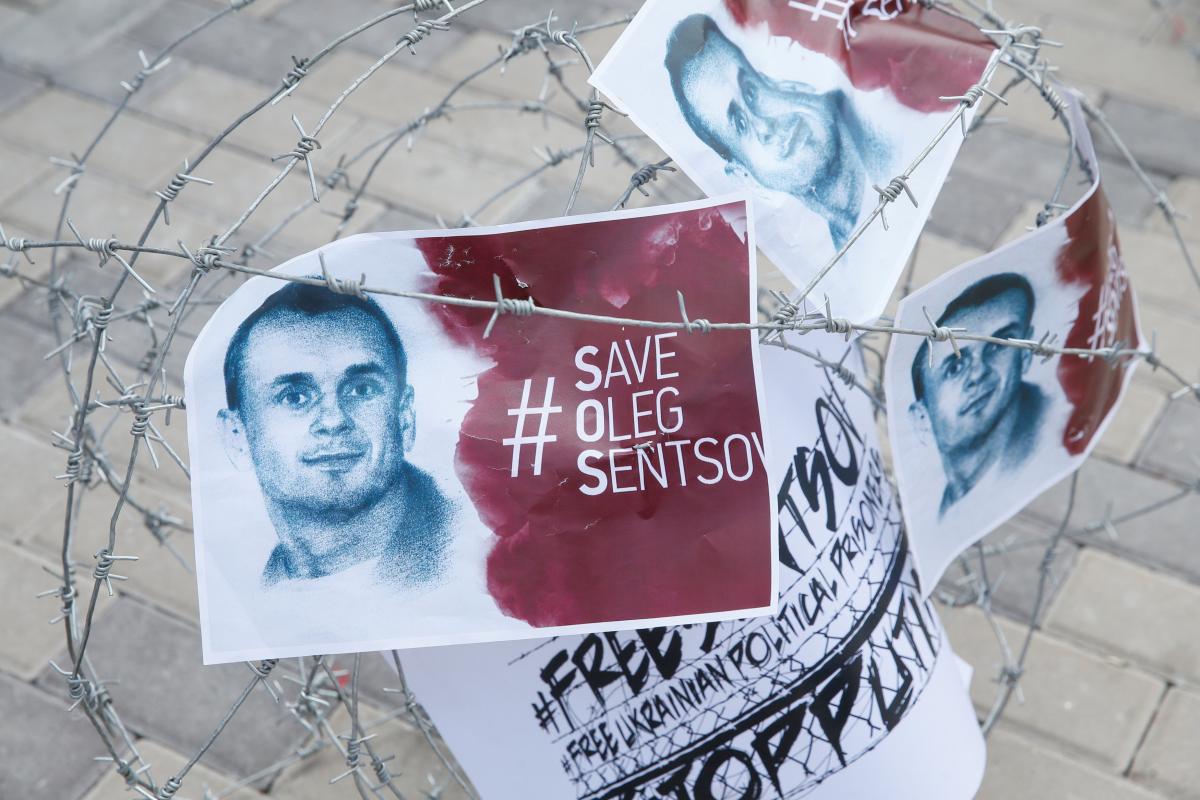 REUTERS
Russia may free Ukrainian political prisoner, film director Oleh Sentsov if the United States extradites three Russian citizens who are now remanded in custody.
This was reported by Russia's Novaya Gazeta, citing a source close to prisoner exchange talks between Russia and Ukraine.
The source claims Russia is seeking the extradition of accused Russian spy Maria Butina along with Russian arms dealer Viktor Bout and Konstantin Yaroshenko. The latter has been servicing his 20-year term in the U.S. for drug trafficking. Bout was convicted for arms trafficking and sponsoring of terrorism and sentenced to 25 years in prison. Butina was arrested in the U.S. in July 2018, she is suspected of illegal lobbying of Russia's interests in the U.S.
"Moscow is ready to discuss such a 'humanitarian deal' directly with Washington, while Ukraine is not a party to the talks," Novaya Gazeta's source said.
Official representative of Russia's Ministry of Foreign Affairs Maria Zakharova said that she was not aware of such initiatives.
The newspaper recalls that during a telephone conversation between the heads of the U.S. and Russian foreign policy offices, Mike Pompeo and Sergey Lavrov, in August this year, Pompeo raised the issue of the release of Sentsov, while Lavrov in his turn spoke about "illegal detention" of the three abovementioned Russian individuals in the U.S. prisons.
Read alsoLavrov tells Pompeo espionage accusations against Russian woman "fabricated"
On September 3, Russian ombudsperson Tatiana Moskalkova asked U.S. President Donald Trump to pardon Bout and Yaroshenko.
Sentsov's lawyer Dmitry Dinze said that he knew nothing about such plans for the swap. "If there is a real willingness [by the Russian authorities] to swap, then we are ready to discuss concrete actions, we just need to understand how serious these conversations are," he said.
As UNIAN reported earlier, Sentsov was arrested in Russian-occupied Crimea in spring 2014 and in August 2015 he was sentenced to 20 years in prison following an unfair trial where he faced "terrorism" charges stemming from his opposition to Russia's occupation of Crimea. He has been serving his term in a penal colony in the town of Labytnangi, Russia's Yamal. He went on hunger strike on May 14, demanding that Russia free all Ukrainian political prisoners.