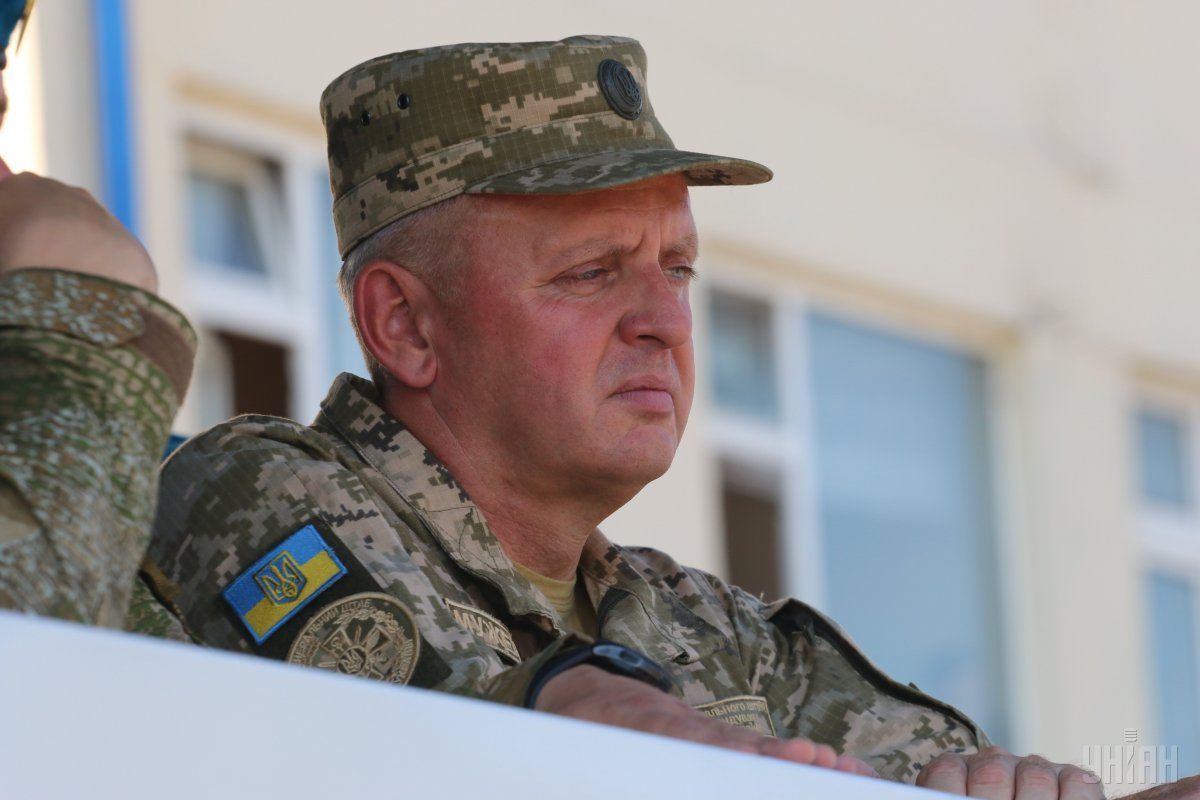 Muzhenko / Photo from UNIAN
Ukraine will build a military base on the Sea of Azov and has sent more forces to the area to counter a worsening Russian threat, Ukraine's armed forces head told Reuters, referring to an arm of the Black Sea that is a flashpoint of tensions with Moscow.
Viktor Muzhenko, Chief of the General Staff, said Russia had moved beyond covert fighting in the Donbas region, home of a Kremlin-backed separatist insurgency, to building up its military presence on Ukraine's borders and nakedly aggressive actions against ships sailing to Ukrainian ports, Reuters wrote.
Read alsoUkraine's Interior Ministry increases presence in Sea of Azov – Avakov
The Azov Sea, a strategic arm of the Black Sea where Russia and Ukraine share the coastline, has become a flashpoint this year. Ukraine says Russia is preventing scores of vessels from reaching Ukrainian ports through spurious inspections and detentions.
Washington too has called on Russia to stop "harassing" ships, and supplied Ukraine with U.S. patrol boats. Moscow in turn says Ukraine might try to blockade Crimea.
"All those actions that are being taken in the Azov Sea region, are elements of building up our presence in this region for an adequate response to possible provocations by the Russian Federation," Muzhenko said.
He said Ukraine had already deployed more air, land, sea and artillery forces to the area.
Muzhenko ruled out suggestions that Ukrainian navy ships would escort commercial vessels across the sea to prevent them being stopped by Russian ships.
Russia says its checks on shipping are lawful.
Muzhenko was speaking to Reuters on Saturday aboard a military plane flying back from Tendrivska Kosa island on the south coast, on the last of five days of war games across different parts of Ukraine.
Part of those exercises took place on the Hungarian border, which caused consternation in Budapest. Ukraine and Hungary have become embroiled in a series of diplomatic rows over the use of Hungarian in Ukrainian schools and Hungary issuing passports to ethnic Hungarians across the border.
Muzhenko denied the wargames were a show of strength toward Hungary, and said they were intended to counter any chance of Russia attacking Ukraine from the west.
"First of all, this concerns the ability to respond adequately to threats from the Russian Federation. We are talking about protecting our communications, about a possible response to threats, including in the west," he said.