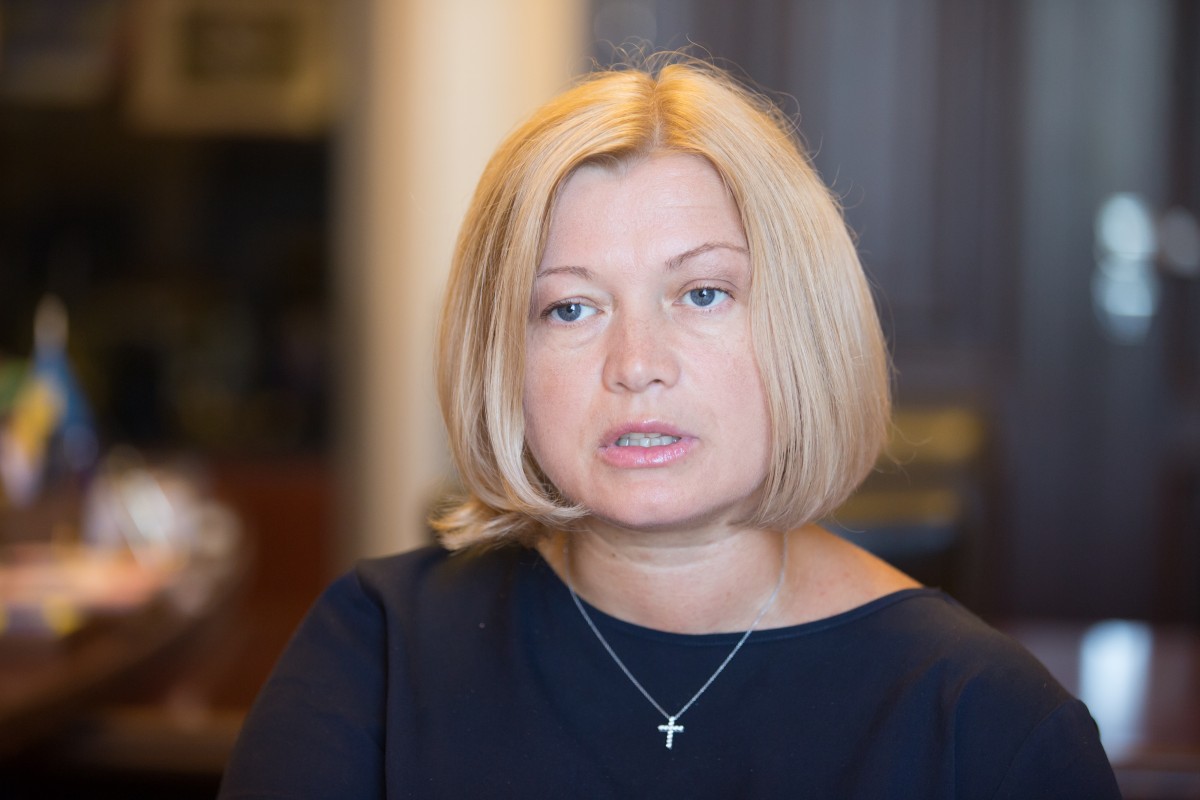 Photo from UNIAN
Ukraine's Representative in the humanitarian subgroup of the Trilateral Contact Group for the Donbas settlement, First Deputy Chair of the Verkhovna Rada Iryna Gerashchenko told reporters about some details in negotiations held in Minsk to resolve the situation in Donbas.
According to the Novoe Vremya weekly, whose journalists accompanied Gerashchenko on a trip to the east of Ukraine, the Russians, according to her, behave quietly and diplomatically, while their puppets, representatives of Donbas occupation forces invited to Minsk, play the role of provocateurs.
According to Gerashchenko, when the parties gathered in the Belarusian capital after August 31, 2018, the day of the assassination of the leader of the so-called "Donetsk People's Republic," Alexander Zakharchenko, the representatives of the "republics" tried to solemnly honor his memory.
"The Ukrainian delegation came out slamming the door," she said.
Read alsoSentsov's condition further deteriorating – lawyer
Ukrainians returned, but with the answer: they honored the memory of all those who died as a result of the Russian aggression.
And during one of the meetings in Minsk, a representative of occupation forces took the phone from Gerashchenko. The device was returned, but the Ukrainian wrote to the Minsk police a statement about "taking possession of another's property in a particularly hooligan manner."
According to Gerashchenko, after that the representatives of Donbas behaved themselves decently for some time. According to her, they fly to Minsk from Moscow. Their main task is to be rude, to make tantrums and to bring the Ukrainian side out of psychological balance.
Gerashchenko said once during the negotiations, the separatists threw the former Ukrainian fighter's passport on the table in front of ex-Ukrainian President Leonid Kuchma, who until recently was Ukraine's official representative. It was an ID of Vasyl Slipak, a famous opera singer, soloist of the Paris National Opera who volunteered to defend Donbas and was killed in hostilities.
"I say, what's going on? Where did these persons get the dead man's passport? Will you bring next time someone's ear or hand cut?"
In the end, the Ukrainian side asked the OSCE representatives to take the passport, document the crime and transfer the materials to the relevant authorities.