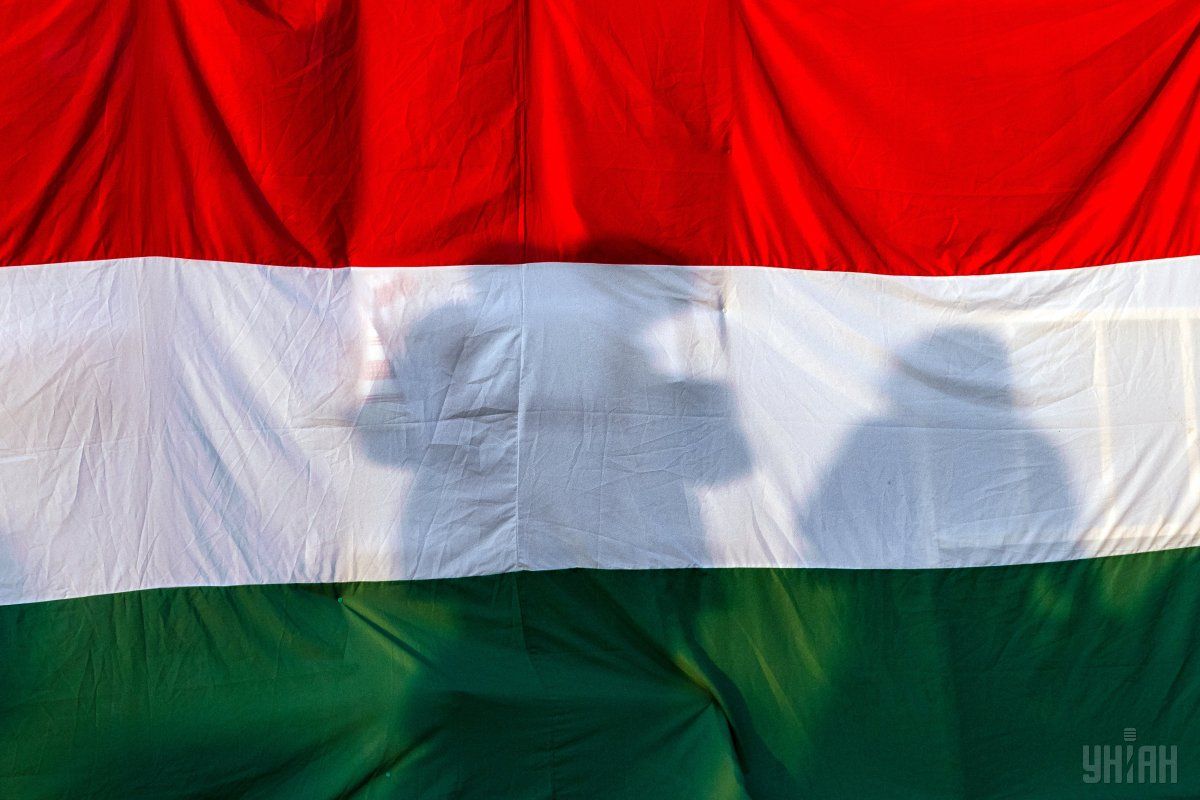 Photo from UNIAN
Hungarian NGO Guttenberg Pal Nepfoiskola is spreading a fake in social networks about the persecution of national minorities in Ukraine.
"Plenty of nations lives together in Ukraine. Government of the country would ostracize the language the language of minority groups. People are afraid of demonstrating in the streets because of the injustice they experienced earlier. That is why I ask you, wherever you live in the world, to light a candle in your window on 25th October 2018 at 19.00 p.m. for letting everyone live together in peace and use the own language in freedom," the NGO published the relevant leaflet in eight languages on Facebook.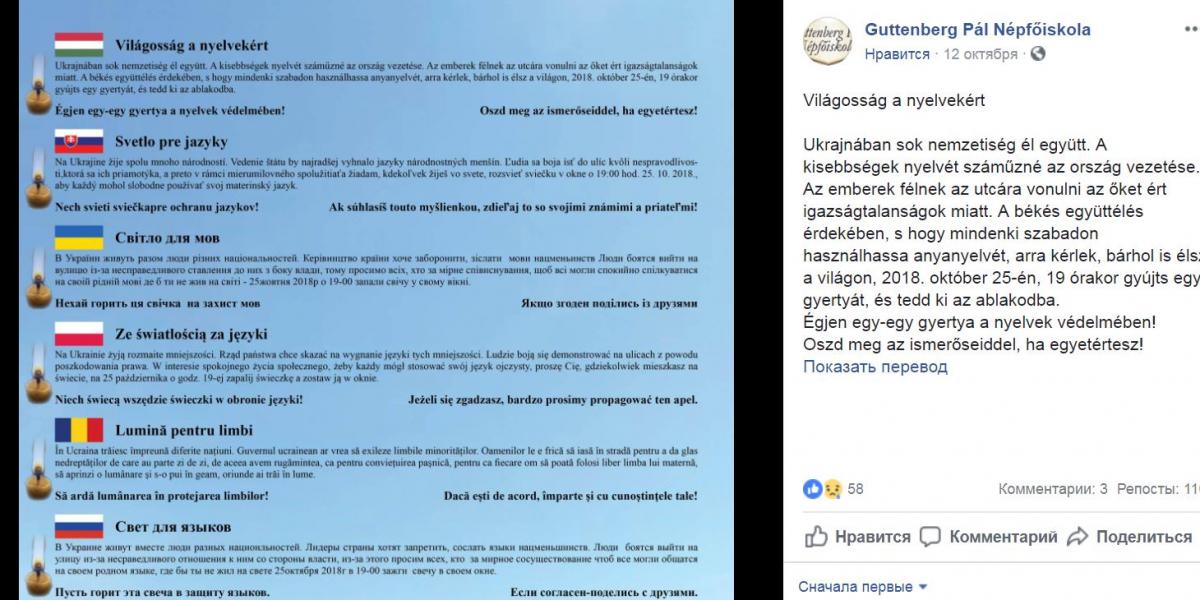 Screenshot - Facebook
The organization that deals with cultural projects (in particular, collects books in the Hungarian language for libraries of Zakarpattia region and organizes festivals), began to deliberately spread lies and foment hatred, according to the news portal Mukachevo.net.
Read alsoKlimkin: Budapest's position on language harms ethnic Hungarians in Ukraine
As UNIAN reported earlier, Hungary has been blocking the holding of meetings of the Ukraine-NATO Commission, claiming the alleged violation of rights of Hungarians living in Ukraine over the provision of the new education law making Ukrainian language the language of instruction in the education process.
In particular, the Minister of Foreign Affairs of Hungary, Peter Szijjarto, demanded that Ukraine amend the law on education and postpone its implementation until 2023, otherwise Budapest will block important meetings for Ukraine at the level of the European Union and NATO.
In addition, after the situation with the secret distribution of Hungarian passports to Ukrainians in Zakarpattia region, Ukrainian Foreign Minister Pavlo Klimkin said that Ukraine could expel the Hungarian Consul in Berehove and would continue implementing the pro-Ukrainian policy in the region. In turn, Szijjarto threatened to resort to new measures to hinder the European and Euro-Atlantic integration of Ukraine.
On October 4, the Hungarian Consul in the town of Berehove was declared persona non grata. He had to leave the territory of Ukraine within the following 72 hours. In a retaliation move, Hungary announced the expulsion of the Ukrainian Consul in Budapest.