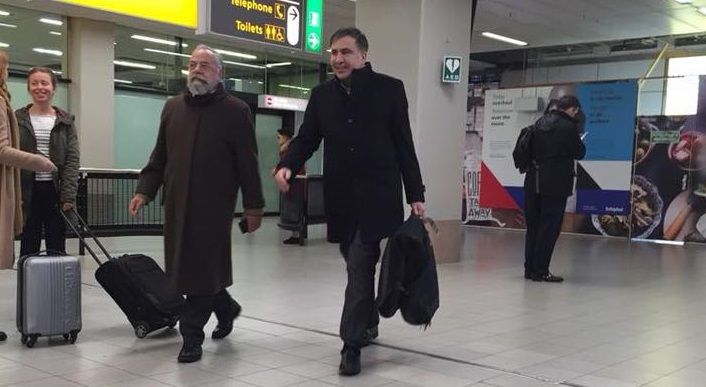 Photo by Oleksiy Honcharenko, Facebook
Leader of the Movement of New Forces Party in Ukraine, ex-Governor of Ukraine's Odesa region and ex-President of Georgia Mikheil Saakashvili has said he wants to go back to Georgia.
In an exclusive interview to Euronews, he said Russia had hacked his e-mail and was trying to meddle in Georgia's election.
Saakashvili, head of state when Tbilisi went to war with Moscow a decade ago, is currently exiled in the Netherlands.
Read alsoExit polls contradictory in Georgia presidential vote – media
But with his ally Grigol Vashadze the frontrunner to win Georgia's presidential run-off, the door has opened for Saakashvili's return.
The 50-year-old's homecoming would be controversial after his conviction-in-absentia and six-year jail term for abuse of power.
Saakashvili, currently stateless after giving up his Georgian nationality and being stripped of his Ukrainian passport, said the trial was politically-motivated.
Vashadze, who represents the United National Movement party founded by Saakashvili, won 37.7% of votes in the first round of Georgia's presidential election last month, narrowly behind ruling party candidate Salome Zurabishvili.
But third-placed David Bakradze – who got around 11% of the votes – has pledged his support for Vashadze in the run-off vote, which will happen before December 1 and see the 60-year-old go head-to-head with Zurabishvili.