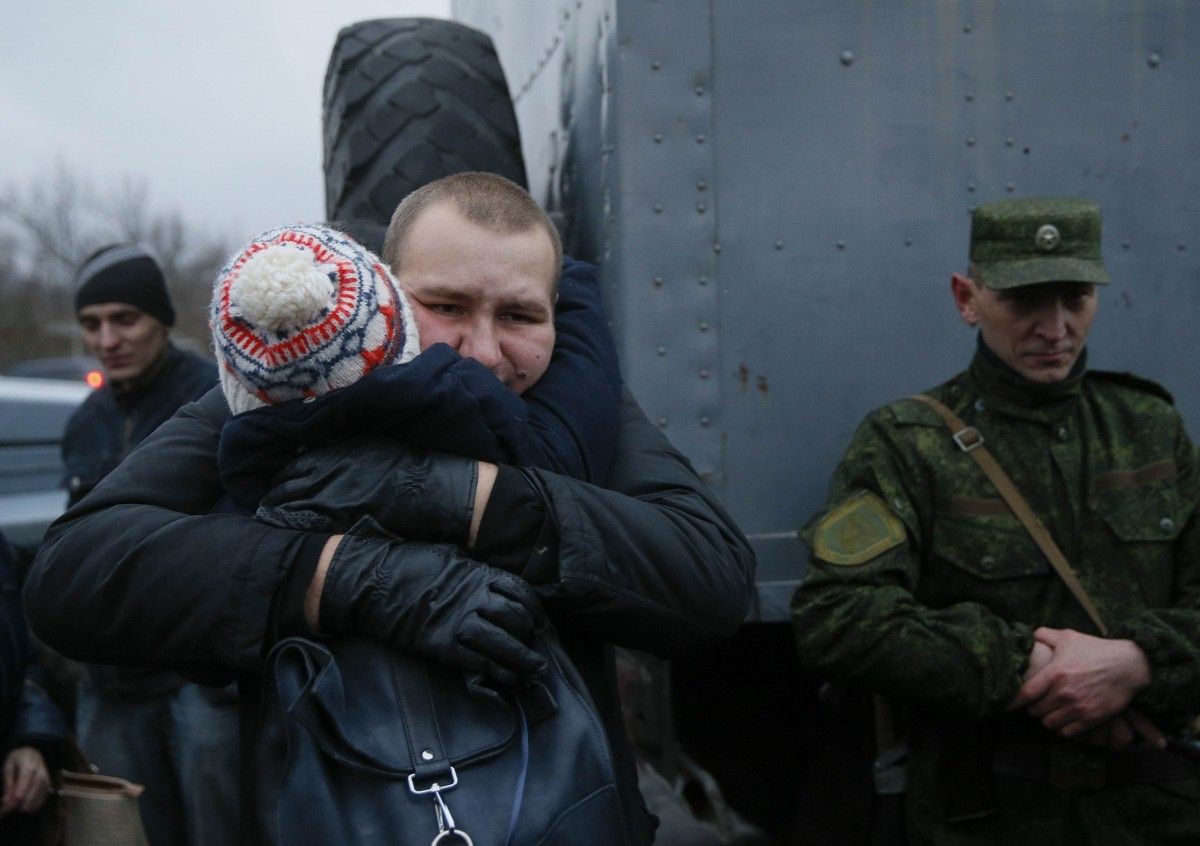 REUTERS
The European Union has called on Russia and Ukraine to pursue a swap of detainees by the end of the year.
"[The] EU encourages Russia and Ukraine to pursue an exchange of detainees by the end of 2018. We welcome firm support for this path expressed by German Chancellor Angela Merkel, French President Emmanuel Macron and Ukrainian President Petro Poroshenko," the EU Permanent Representation to the OSCE tweeted on November 15.
At the OSCE Permanent Council in Vienna, Austria, on November 15, the EU states that Russia violates the Minsk agreements and undermines conflict resolution efforts by supporting the illegal so-called "elections" in eastern Ukraine.
What is more, the EU reiterates the need for the OSCE Special Monitoring Mission to Ukraine to have full and unrestricted access throughout Ukraine, including Russian-annexed Crimea, any impediments to the OSCE SMM and its assets are entirely unacceptable and in violation of SMM's mandate, it said.
Read alsoPoroshenko, Merkel, Macron discuss further release of Ukrainian detainees in occupied Ukraine, Russia
"The EU remains concerned about ongoing militarisation of the Krerch Strait and the Sea of Azov and the Crimean peninsula by Russia which has sever negative impact on the entire Black Sea region and beyond," the EU Permanent Representation to the OSCE added.
As UNIAN reported earlier, Macron and Merkel met with Poroshenko in Paris on November 11 to discuss further efforts to exchange prisoners of war and civilian hostages in Russian-occupied Donbas and to free political prisoners in Russia and Russian-occupied Crimea by the end of the year.