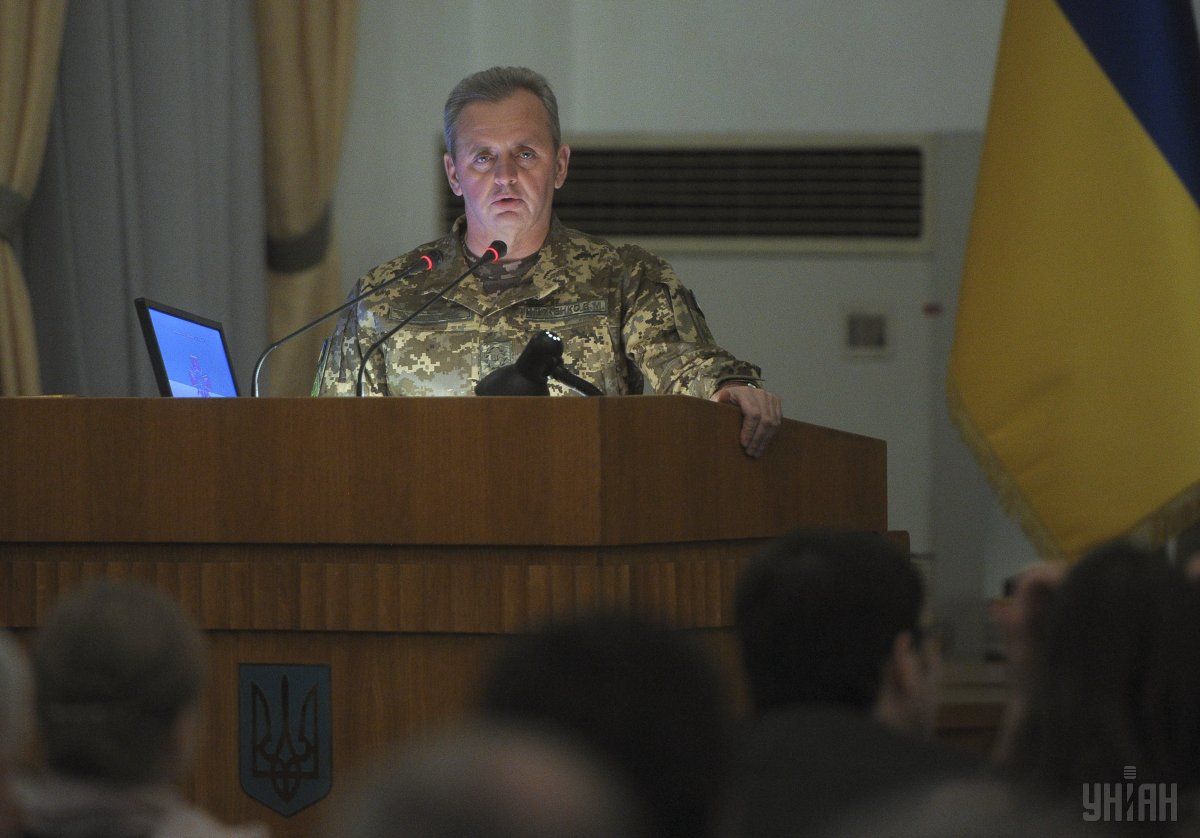 Photo from UNIAN
Russia has been ramping up its forces near the border with Ukraine since August and now poses the greatest military threat since 2014, the year Moscow annexed Crimea, the commander of Ukraine's armed forces told Reuters in an interview on Tuesday.
General Viktor Muzhenko gestured to a series of satellite images, which he said showed the presence of Russian T-62 M tanks stationed 18 km (11 miles) from the Ukrainian border, as reported by Reuters.
They had more than doubled to 250 from 93 machines within the space of two weeks from mid-September to October 1.
Read alsoUkraine prosecutors show re-enactment of Russia's Kerch Strait attack - media
For Muzhenko this is evidence of a concerted build-up of Russian forces in the run-up to November 25, when Russia fired on and captured three Ukrainian vessels at the Kerch Strait, an action Kyiv's leadership fears may be a precursor to a full-scale invasion.
Ukraine and Russia have traded accusations over the clash. The Kremlin's spokesman on Monday dismissed as "absurd" the notion that Russia wanted to forcibly take over Ukrainian ports.
Muzhenko said Russian troop levels were at "the highest" since 2014, when Moscow annexed Crimea and then deployed forces to eastern Ukraine.
"In front of us is an aggressor who has no legal, moral or any other limits," he said. "It is very difficult to predict when it will occur to him to begin active combat actions against Ukraine."
"This (the Kerch Strait incident) was an act of aggression from regular forces, the border service (of the Russian Federation) in relation to the Ukrainian armed forces," Muzhenko said.
The Russian defense ministry did not immediately respond to a request for comment.
Muzhenko said Ukraine had deployed more land and air forces to the region in response, and intensified military exercises across the country, but declined to go into specifics.
He added that Ukraine expects to complete the building of a military base on the Azov Sea, which had been planned before the navy clash, by next year.
Ukraine was also expecting help from allies, mostly the United States, for equipment including air and naval reconnaissance, boats and weapons for ground troops, he said.