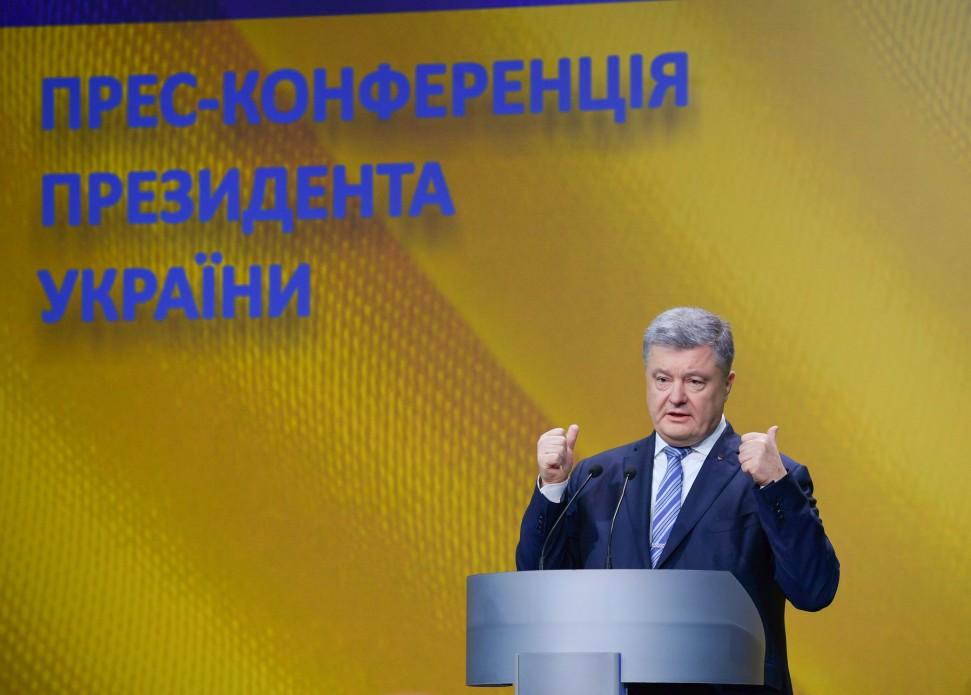 president.gov.ua
During an annual address to the representatives of foreign diplomatic institutions and representative offices of international organizations, Ukrainian President Petro Poroshenko said Russia had been fine-tuning new technologies of hybrid war in Ukraine.
"It is Ukraine that happened to be on the cutting edge of clash of civilizations, at the forefront of protecting our common values, the struggle between good and evil. Only by restoring Ukraine's territorial integrity within its internationally recognized borders, we will revive the confidence in the rule of international law. Only by ending Russian aggression, we will save the world from a Kremlin-grown virus of revanchism and neo-imperialism. I want the world to know about it," the president said, according to his press service.
He recalled that on January 1, when everyone celebrated the fest of New Year, "we lost a Ukrainian soldier – Mykola Golubev, who was killed by Russian aggressors shelling in Donbas."
Read alsoGazeta Wyborcza: Russian trolls, propagandists intensify attacks on Ukraine ahead of elections
The president asked foreign diplomats to deliver truth about the undeclared war waged by Russia against Ukraine.
"About Ukraine's sacrifice as we defend peace in Europe. About that the Kremlin does not plan to stop on Ukraine. That in Ukraine Russia fine-tunes its new technologies of hybrid war. And it is only a matter of time where the Kremlin will use them tomorrow, the very next days. Moscow understands well the strategic importance of Ukraine for the realization of its imperialistic fantasies. The design is simple – that Ukraine will fall, that Ukraine will not stand. If Ukraine falls, it would only incite Russian appetites in other parts of Europe and in other parts of the world," Poroshenko said.
The president said that the "methods of Russian aggression may change."
The only thing remains unchanged – Russia doesn't strive for peace, according to the Ukrainian president.