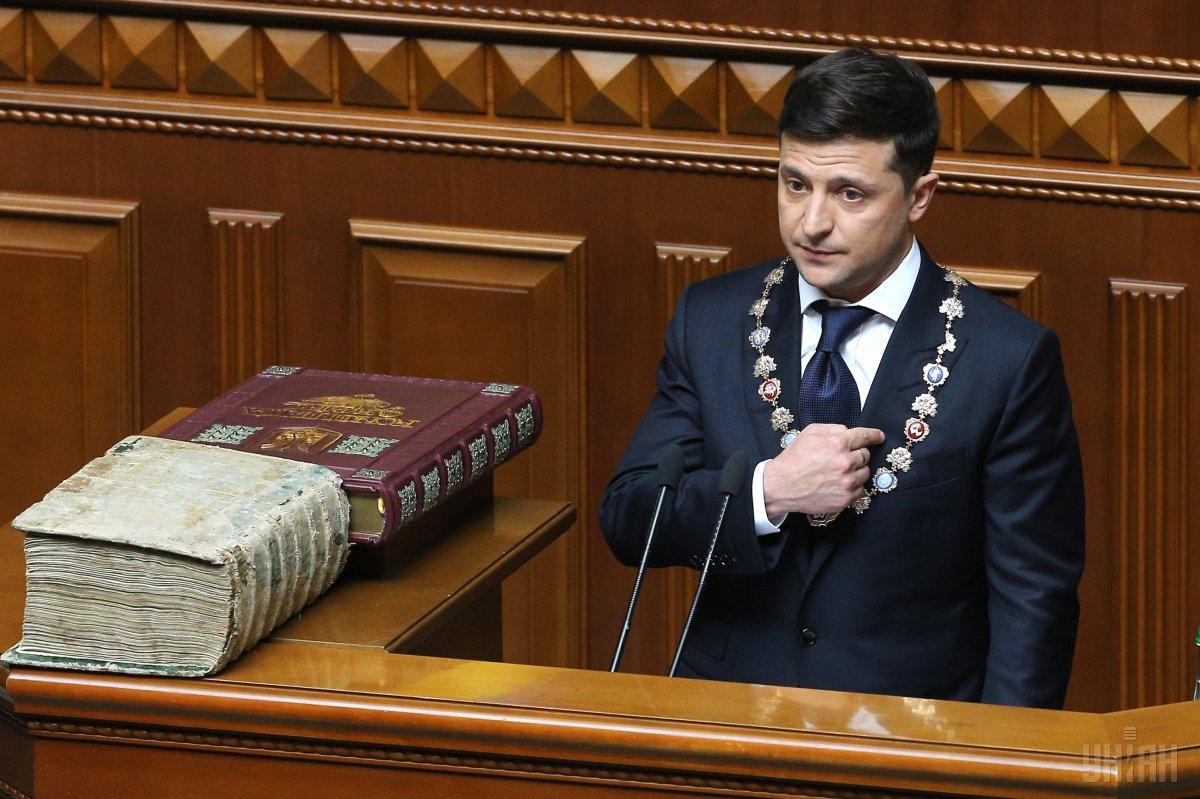 Photo from UNIAN
Ukrainian President Volodymyr Zelensky has submitted a draft law to the Verkhovna Rada on a special procedure for removing the president from power.
This was announced by presidential representative in parliament Ruslan Stefanchuk at a briefing on May 29, according to an UNIAN correspondent.
Read alsoZelensky voices Campaign's key messages
"As promised amid the election campaign, President Zelensky has submitted a draft law to the Verkhovna Rada today [to introduce] a special procedure for dismissing the president (impeachment). What was promised has been done," he said.
Along with the impeachment bill, the president sent a reminder that parliamentarians should also pass a bill on the procedure to strip lawmakers of parliamentary immunity.
"And it would be fair if together we would have these two bills passed, then the president and the Verkhovna Rada would have their procedures," Stefanchuk said.
On the same day, May 29, bill No. 10339 on a special ad hoc investigative commission of the Verkhovna Rada of Ukraine to probe into the president's state treason or other crime (the impeachment bill) was registered in parliament. The author of the bill is MP from the Bloc of Petro Poroshenko parliamentary faction Oleksiy Honcharenko.
The Samopomich parliamentary faction said it had prepared a draft law on the President of Ukraine, in which they want to clearly regulate the powers of the head of state and include provisions on impeachment. The main novelty mentioned by the authors is to restrict the president's right to appoint people to a number of posts. In particular, the draft law proposes that the right to appoint the director of the National Anti-corruption Bureau of Ukraine and the head of the State Bureau of Investigations be given to the prime minister. They also suggest that the appointment of the chief of the Security Service of Ukraine, which is now within the president's jurisdiction, should be given to the Verkhovna Rada.