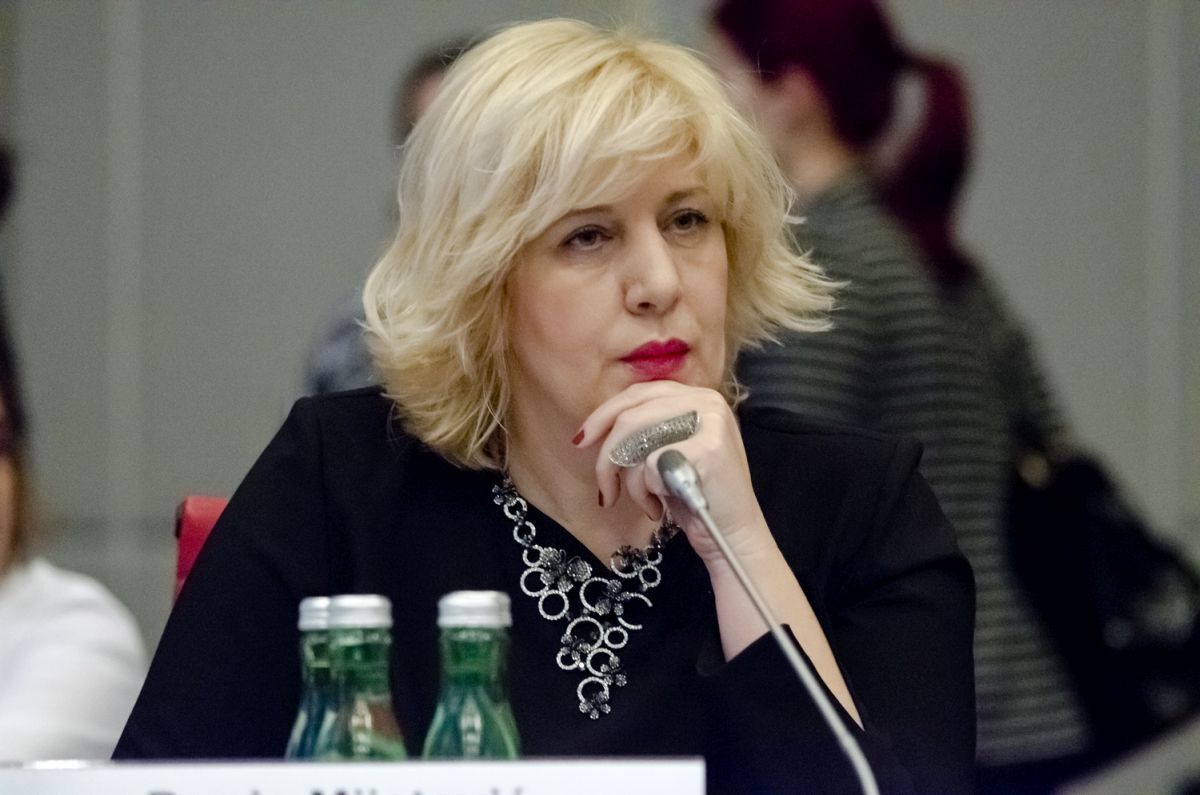 OSCE/Colin Peters
Ukrainian Foreign Minister Pavlo Klimkin believes the possible ad hoc visit to the Russian-occupied Crimea by Council of Europe Commissioner for Human Rights Dunja Mijatović will not change the situation with human rights violations there.
In a statement delivered via Facebook the minister stresses a permanent international mission should instead be set up on the peninsula.
"Another Russian con regarding the visit of CoE Commissioner for Human Rights Dunja Mijatović to the occupied Crimea. Such a visit must be agreed with us, and it must take place in accordance with Ukrainian legislation. And we do know well that Russia is keen on showing off their 'Potemkin villages'. But, as they say, we're no fools," Klimkin emphasized.
Read alsoEU ambassadors endorse extension of investment ban on Crimea – Ukraine's envoy
"If the visit is agreed anyway, then for a full, and most importantly, correct impression of Crimea, isolated and concealed by Russia, the European Commissioner must feel on the peninsula the 'unforgettable' atmosphere of the lack of freedom and see the persecution and arrests," Ukraine's top diplomat wrote.
"Over all these years since the start of the occupation, we've been repeating tirelessly: we need to ensure the permanent presence in Crimea of international organizations, in particular, humanitarian ones. A separate ad hoc visit will not affect the situation; it is necessary to create a real permanent international presence in the occupied peninsula. I hope that the Council of Europe will ultimately manage not to lose confidence in itself," the foreign minister summed up.
As UNIAN reported earlier, CoE Commissioner for Human Rights Dunja Mijatović said she was planning a visit to the occupied Crimea.
"In relation to some declarations that are circulating through the media and online concerning my visit to Crimea, I wish to stress that I am indeed planning to go to Crimea but for the time being this remains to be confirmed," Mijatović wrote on Facebook late on Tuesday, June 11.