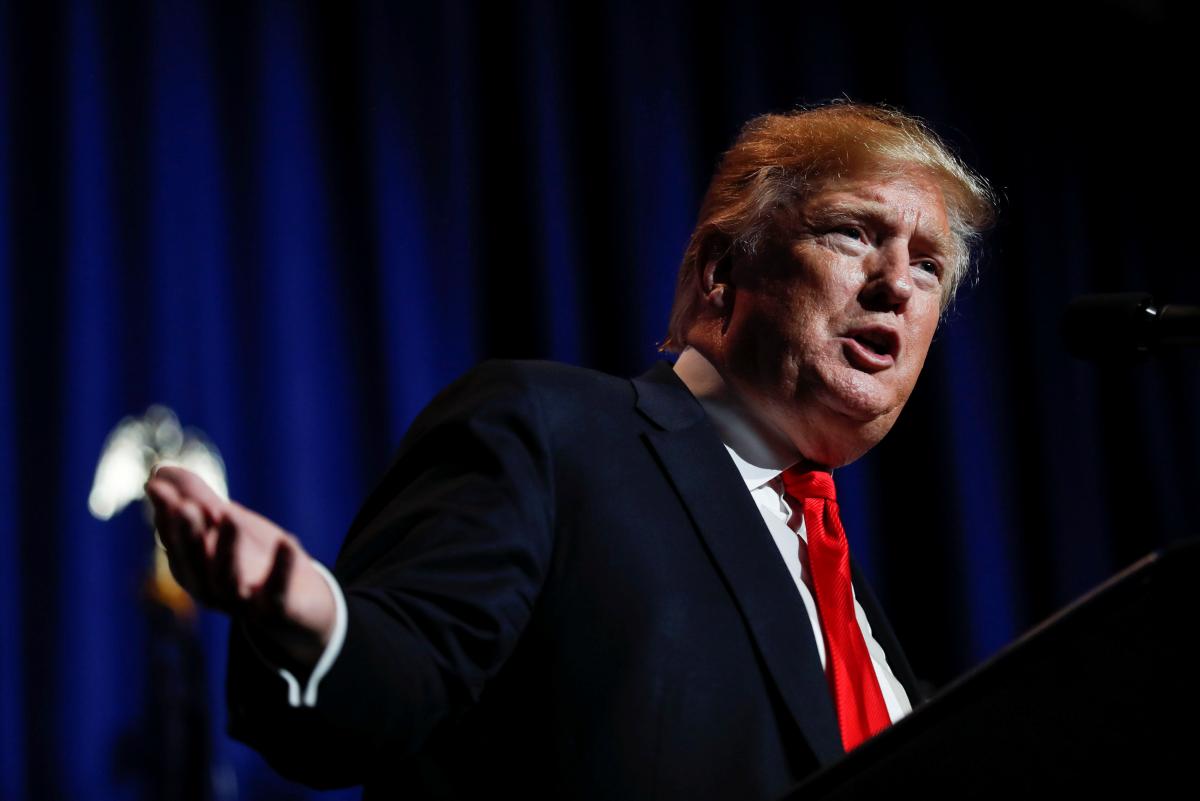 REUTERS
President of the United States of America Donald Trump invited his Ukrainian counterpart, the recently elected Volodymyr Zelensky, to visit Washington, the Ukrainian Embassy in the USA recalls.
Ambassador of Ukraine to the U.S. Valeriy Chaly during an opening address at the 7th annual summit of the Ukraine-U.S. working group, organized in Washington by the Center for U.S. Ukrainian Relations, said that it had not been revealed yet when exactly such visit could take place, the Embassy reported via Facebook.
Read alsoZelensky to visit France, Germany after weekend
The diplomat said Donald Trump's letter to Zelensky where the U.S. president invites the Ukrainian leader to visit Washington is a signal of support for Ukraine, its territorial integrity, and its path toward Euro-Atlantic integration.
U.S. Special Representative for Ukraine Negotiations Kurt Volker also spoke at the summit, stressing the unswerving U.S. policy of supporting Ukraine, its territorial integrity, sovereignty and reform course, according to the Ukrainian diplomats.
As UNIAN reported earlier, Kurt Volker had previously stated that the US delegation after the inauguration of Vladimir Zelensky had discussed with Trump future contacts with the new president of Ukraine.