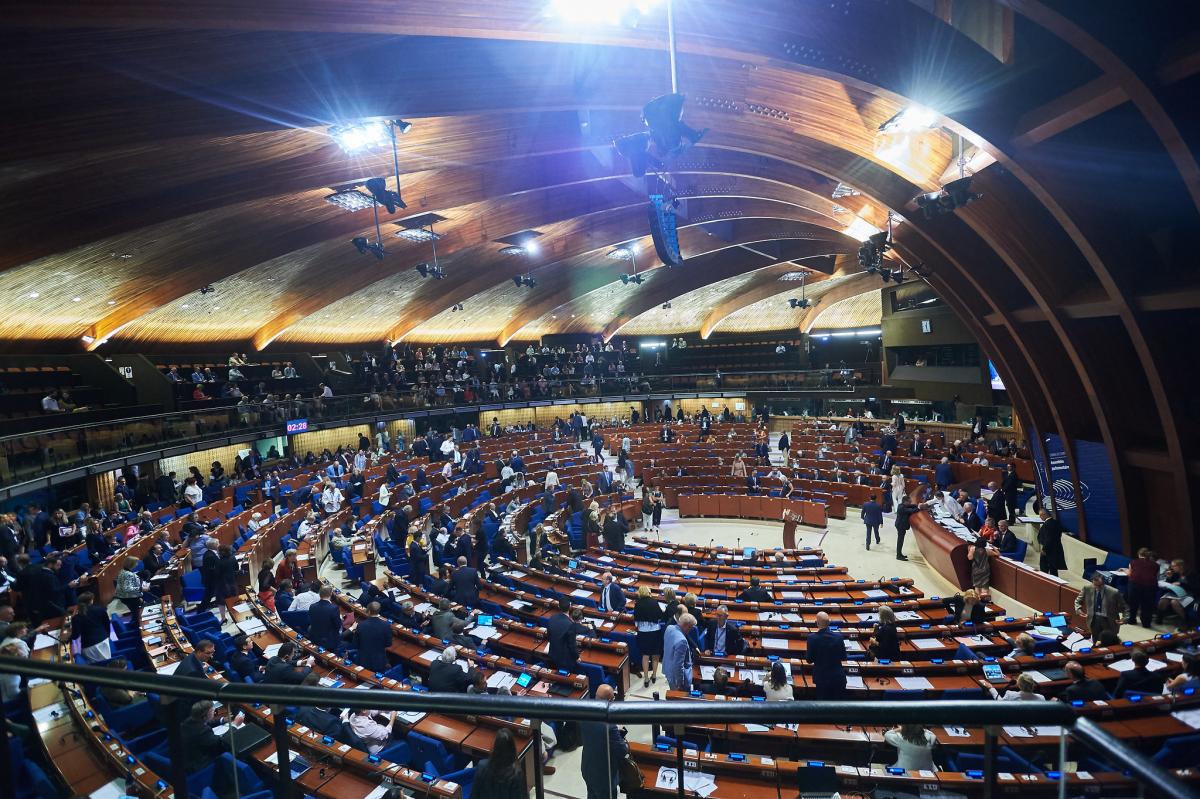 Сouncil of Europe/ Ellen Wuibaux
The Standing Committee of the Parliamentary Assembly of the Council of Europe has asked the Venice Commission to find out whether members of the Russian delegation elected by residents of the occupied Crimea can be considered Russian legislators, that's according to a head of the Ukrainian parliamentary delegation to the PACE, Volodymyr Ariev.
We spoiled the Russians' party a bit. The PACE Regulatory Committee acknowledged that the appeal of the authority of the Russian delegation for procedural reasons remains in force, and unanimously submitted for the Venice Commission's consideration the question of whether those elected to the Russian parliament in a single-member constituency (according to party lists) with the help of Crimea votes are Russian legislators? That is, there will be no full ratification of the Russian delegation today as this one issue hovers over the Russians like a Damocles sword," Ariev wrote on Facebook earlier today.
Read alsoKyiv recalling envoy from Strasbourg for consultations over Russia's return to PACE
As UNIAN reported, the PACE in April 2014 deprived the Russian delegation of the right to vote and excluded its representatives from all governing bodies of the Assembly over the annexation of Crimea. In this regard, Russia has not paid contributions to the Council of Europe since June 2017. Many PACE members and politicians regarded such actions of Russia as blackmail. In the early hours of June 25, 2019, the PACE adopted a resolution titled: "Strengthening the decision-making process of the Parliamentary Assembly concerning credentials and voting." The document was supported by 118 parliamentarians, 62 voted against with 10 abstentions. The resolution canceled the mechanism for imposing sanctions, which was in effect at the PACE.
The adoption of the resolution creates an opportunity for lifting sanctions against the Russian delegation.
Read alsoPACE returns authority to Russian delegation without any sanctions imposed
Now Russian parliamentarians will be able to take part in the work of the Assembly without fulfilling any conditions concerning the restoration of Ukraine's territorial integrity and sovereignty, including the end of the occupation of Crimea and certain parts of Donbas.
The Ukrainian delegation to the PACE appealed against the reinstatement of the Russian parliamentarians' powers in the Assembly. The Russian delegates have already submitted applications for participation in the next PACE session.
Some of the MPs coming back to Strasbourg might be from Crimea, which Russia annexed from Ukraine, said senior Russian legislator from the returning delegation Pyotr Tolstoi.
"How can you examine human rights in Crimea without its representatives? To prevent it would be like banning elected officials from the territories of the former GDR [East Germany]," Tolstoi said, referring to the Cold War-era division of Germany.