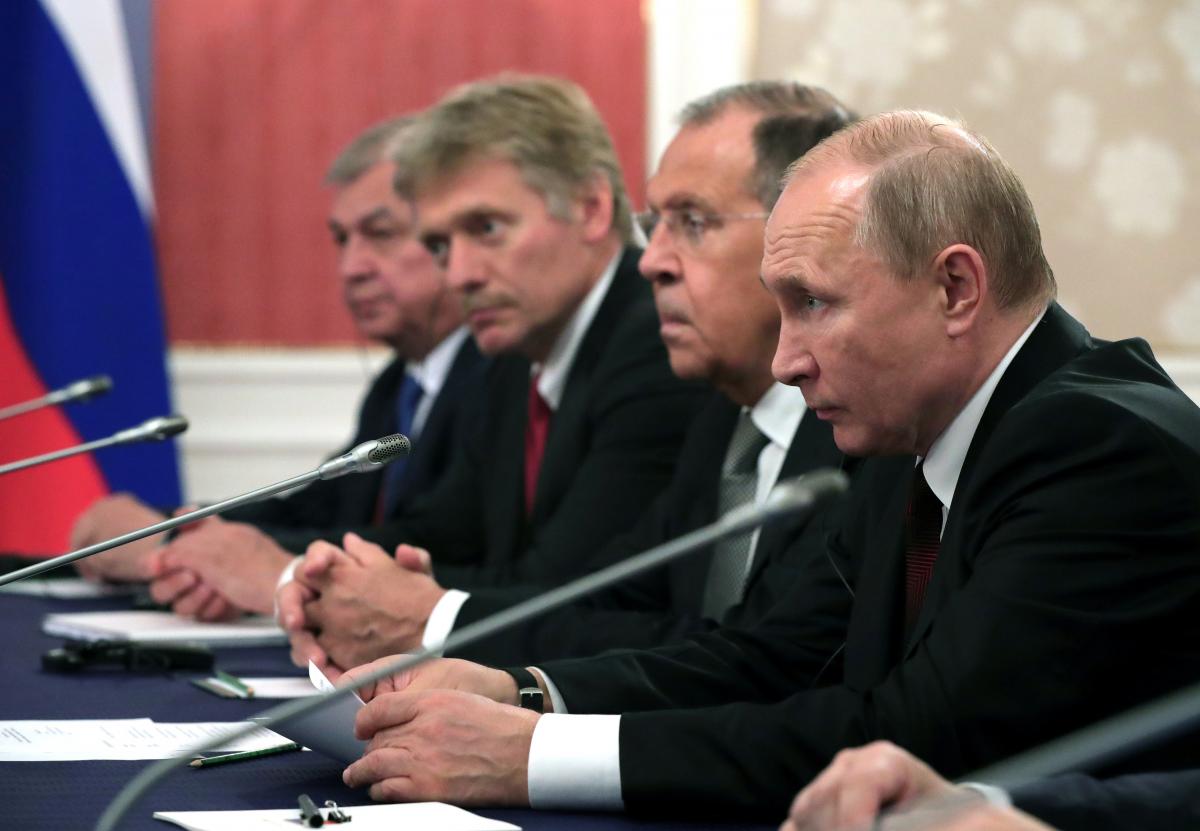 REUTERS
The Kremlin said that the Ministry of Foreign Affairs of Russia had allegedly never offered to release Ukrainian POW sailors, that the investigation was underway, and that they must appear in court.
"As for the notes, you need to inquire in the Foreign Ministry of the Russian Federation. It was not about the release. Investigative actions continue; we are talking about the need for them to appear in court. But, as far as we know, there is a special position of the Foreign Ministry of Ukraine, and we do not know whether it has undergone any changes, Russian President Vladimir Putin's Press Secretary Dmitriy Peskov told a Moscow press conference on Monday, July 1, according to an UNIAN correspondent in Russia.
Read alsoWedding behind bars: Ukrainian POW sailor getting married in Moscow detention center
Answering a question on the Kremlin's response to the appeal of Ukrainian President Volodymyr Zelensky to release the sailors and whether the proposal of the Russian Foreign Ministry to release POWs from custody until the probe is completed remains in force, Peskov said: "As for the response to the emotional appeal of the President of Ukraine, I still have nothing to add to the words Putin said at the final press conference in Osaka," said Peskov.
To a clarifying question from UNIAN on whether the release of the sailors is possible on the condition that they will participate in trial, Peskov replied that this question is within the competence of the Russian Foreign Ministry, and it is there that it is necessary to inquire about any nuances.
"I once again urge me to carefully re-read the words that the President of Russia said. They are quite informative," said Peskov.
As UNIAN reported earlier, on May 25, the UN Tribunal made public the ruling to apply interim measures in the case of Ukraine's claim vs the Russian Federation, ordering Russia to release POW sailors and naval boats seized in November 2018 in the Kerch Strait area. According to the ruling, Russia, before June 25, was to inform the court on the implementation of the order for the release of Ukrainian seamen and ships.
The Russian Foreign Ministry said that the UN International Tribunal for the Law of the Sea has no jurisdiction to consider Ukraine's demands to release captured military vessels and sailors.
On June 26, the Ministry of Foreign Affairs of Ukraine stated that Russia was aggravating the dispute with Ukraine by refusing to comply with the ruling of the UN Tribunal.