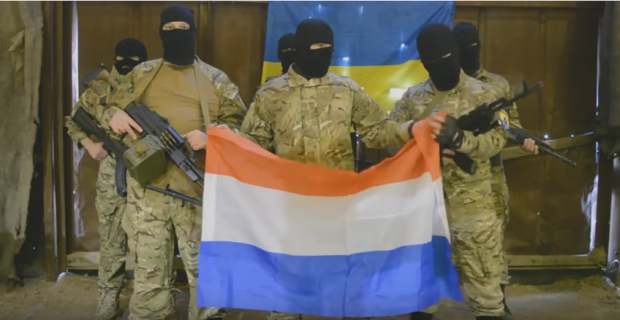 Ukraine's Interior Ministry has confirmed that the footage originates from Russia
The Russian special services continue using tools of hybrid warfare against Ukraine and Europe to discredit the Ukrainian National Guard units that are involved in the Anti-Terrorist Operation in the east of Ukraine, it said.
Recently, a fake video appeared on YouTube showing armed men dressed in military uniform, hiding their faces and presenting themselves as members of the Azov regiment of the National Guard of Ukraine who were threatening to mount a terrorist attack in the Netherlands in case that country refuses to ratify the Ukraine-EU Association Agreement.
"Having analyzed the footage, the Ukrainian Interior Ministry's cyber specialists have found out that it originated from Russian territory and was sent out from numerous Russian-based IP addresses," the NSDC's press service said.
The NSDC says this is another attempt to discredit Ukraine with the use of hybrid warfare techniques, hamper Ukraine's integration with the EU, intimidate Europeans and cover up terrorist acts that are being prepared by the Russian special services.