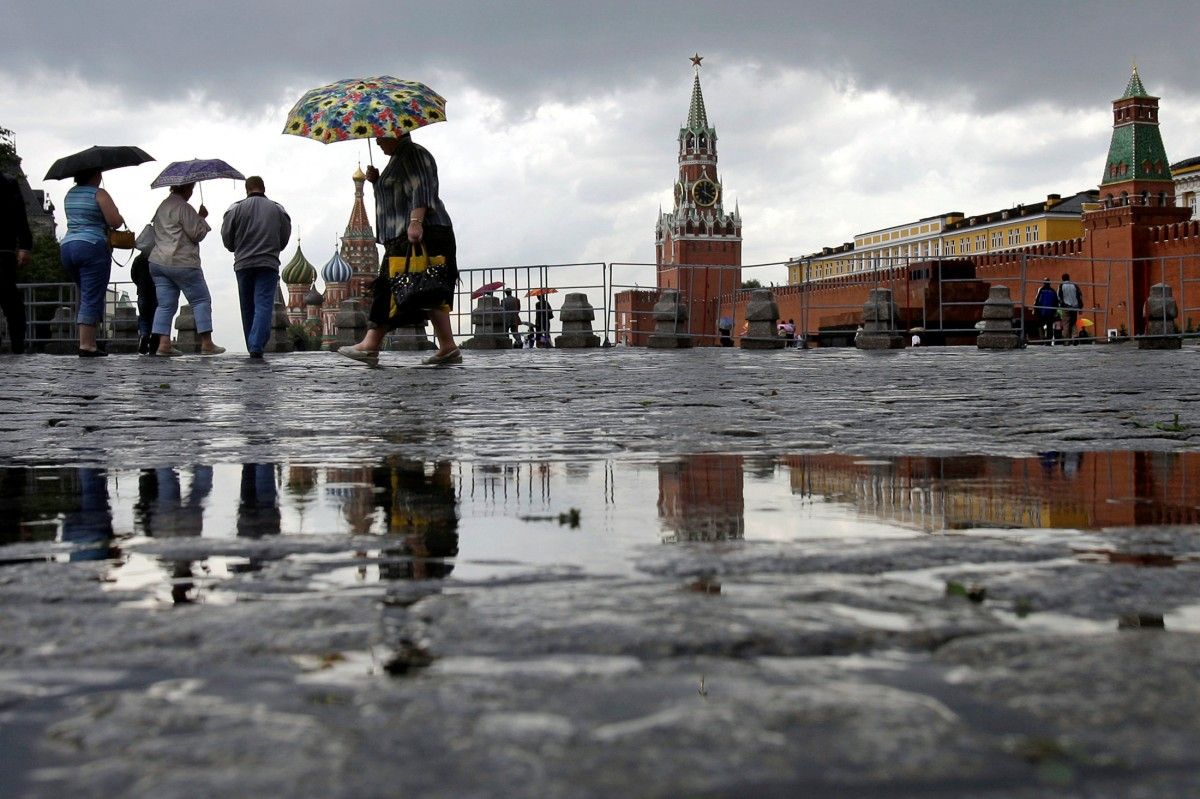 REUTERS
The detainees were brought to the Krasnoselsky police station, OVD-Info said.
The eight civil activists were apprehended while they were walking along Myasnitskaya Street in Moscow. Before they arrived at the police station, they had quite a long ride in a police vehicle.
At the moment, the activists are either writing an explanation or preparing a claim against police's illegal action.
Read alsoSon of Ukrainian journalist detained in Russia asks to free his dad (video)No administrative offence reports are being drawn up, OVD-Info said.
The detainees' names are Irina Yatsenko, Igor Klochkov, Natalya Klokova, Roman Roslovtsev, Nikolai Igrokov, Sergei Ozhich, Pierre Haffner, and Radio Liberty journalist Ivan Voronin.
"Police have asked us to write explanations how we've got at their station. And we have asked the police to explain why we're here," Sergei Ozhich wrote on Facebook.
Pierre Haffner said that he had been attacked prior to the detention. The Consulate General of France has already been informed about his detention.