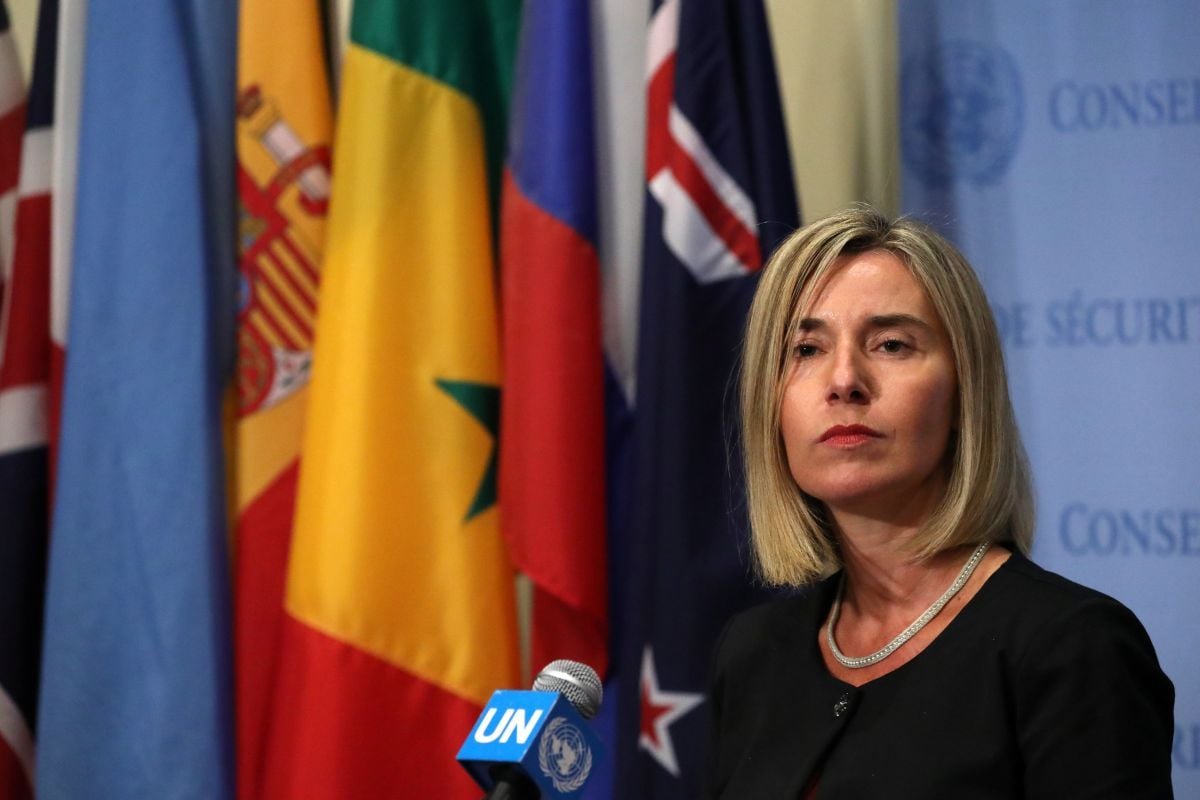 REUTERS
It is noted that 2016 was "a year of constant work to support reforms, growth, peace, and stability at the Union's eastern borders."
"First and foremost in Ukraine, with a great common effort to reform the country, fight corruption, and of course to get to the full implementation of the Minsk agreements, ending the conflict in the country's east," the statement reads.
"With Ukraine and Georgia we took important steps towards visa liberalisation," Mogherini wrote.
Read alsoEU officially prolongs economic sanctions on Russia for another six monthsShe also noted that the EU continued its work with all the states of the Eastern Partnership: "We do this in full respect of the history, the priorities and the political choices of each country and society. This is a partnership for reforms, for our citizens, not a partnership 'against' someone – on the contrary, this is an important element towards a larger regional cooperation."
Besides Ukraine, Mogherini's priorities for 2017 include a global strategy of the EU foreign policy; migration issues and cooperation with Africa; response to terrorism and the work for the future of Syria; security and defense in Europe; partnership with Columbia; Israel-Palestine relations; implementation of the Iran deal; the movement of Balkan states toward the EU; the renewal of cooperation with Cuba; close cooperation with the US; and the peace process in Afghanistan.