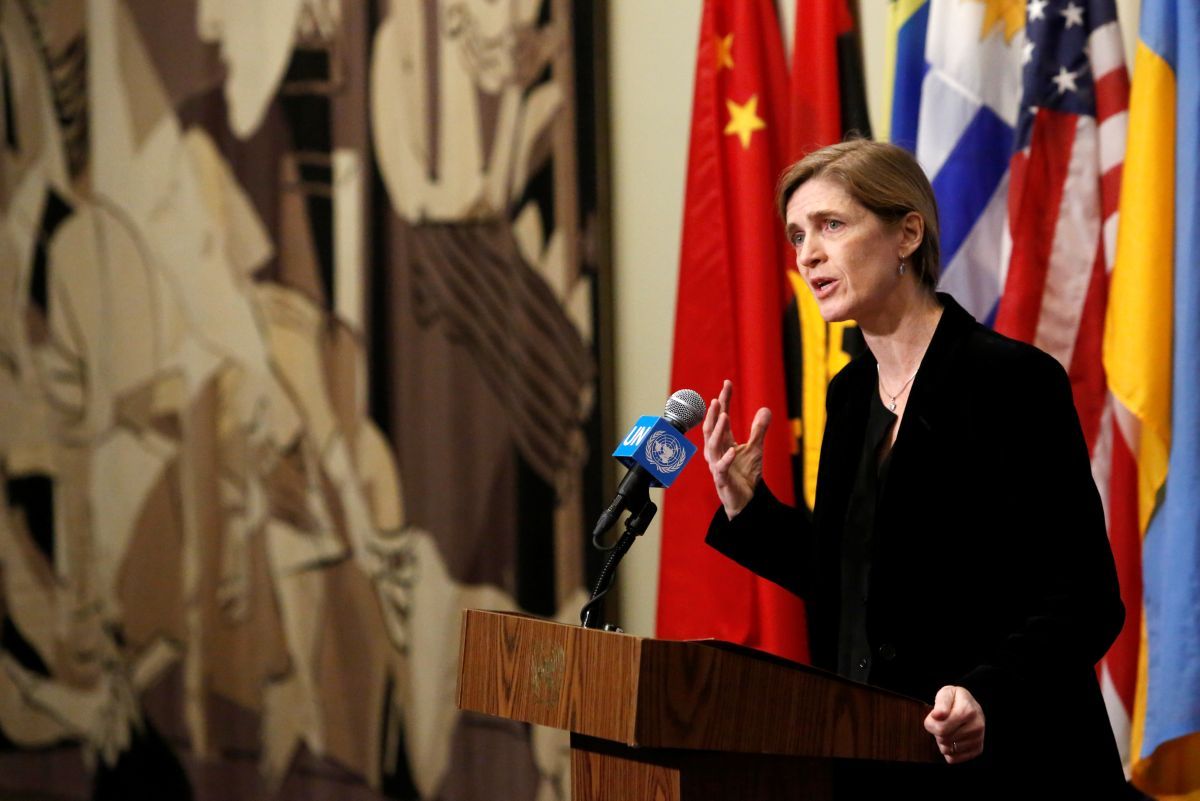 REUTERS
"Russia's actions are not standing up a new world order. They are tearing down the one that exists," she said in her last speech as a member of Barack Obama's outgoing Administration at the Atlantic Council in Washington, D.C., on January 17.
Read alsoUkraine lodges claim against Russia with International Court of Justice"This is what we are fighting against – having defeated the forces of fascism and communism, we now confront the forces of authoritarianism and nihilism," she added.
Ambassador Power mentioned the illegal annexation by Russia of Ukraine's Crimea, the Kremlin's aggression in the east of Ukraine, the support of Syria's regime in that country's civil war and attempts to meddle in elections in Western democracies by way of cyber attacks.
Read alsoBloomberg: Ukraine's leader dismisses Trump gloom, sees IMF cash in weeksAmbassador Power will be replaced by Governor of South Carolina Nikki Haley, who was nominated to that position, after U.S. President-elect Donald Trump takes office on January 20.