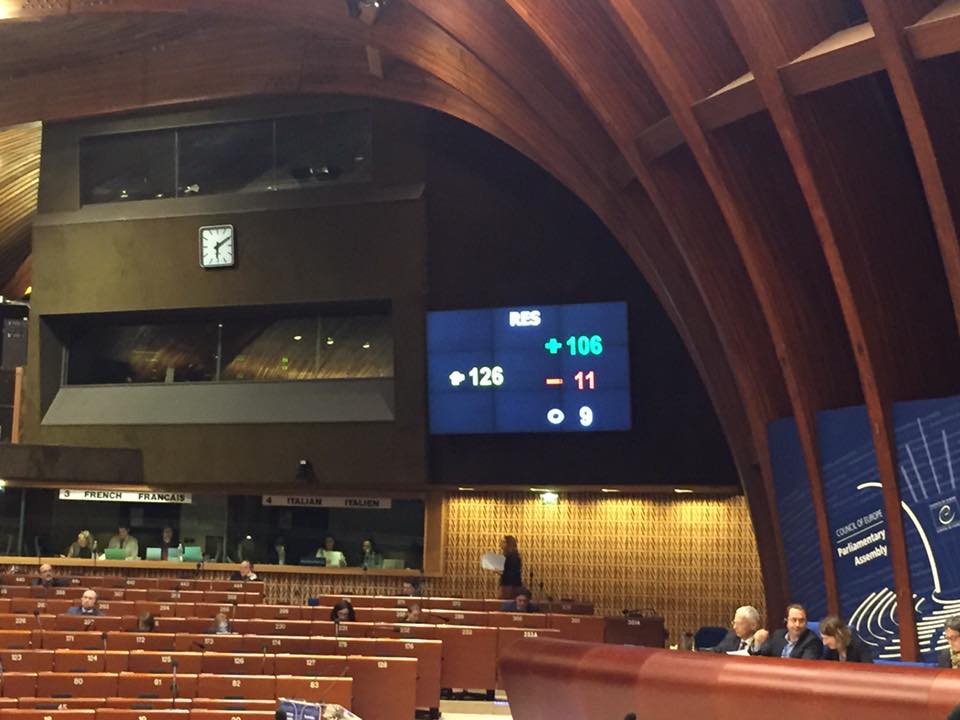 facebook.com/GeorgiyLogvinskiy
The corresponding Resolution on the functioning of democratic institutions in Ukraine was adopted following the discussions in the framework of the PACE winter session.
The Resolution draft was prepared by the members of the Monitoring Committee: Spanish MP Jordi Xucla and MP from Germany Axel Fischer.
106 delegates of the Assembly supported the Resolution, 11 votes were cast against it, while another nine delegates abstained.
"It is important that our opponents could not change the term 'Russian aggression' for 'internal conflict', or replace the concept of 'free elections' to 'elections at gunpoint'…" PACE Vice-President Heorhiy Lohvynsky wrote on Facebook.
As UNIAN reported earlier, yesterday, January 24, PACE adopted a resolution on the attacks on journalists and media freedom in Europe, demanding the release of political prisoners in the occupied Crimea.