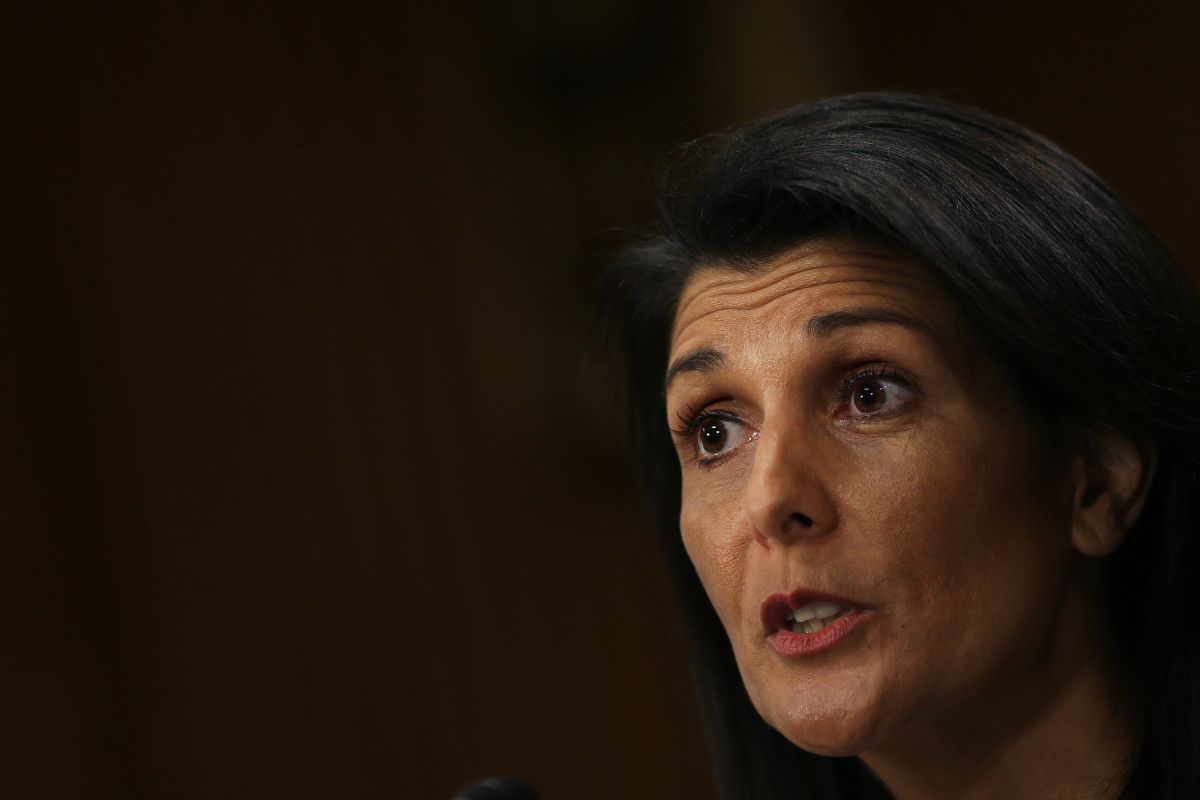 REUTERS
"The United States continues to condemn and call for an immediate end to the Russian occupation of Crimea," said Nikki Haley, President Donald Trump's envoy to the world body, according to CNN. "Crimea is a part of Ukraine. Our Crimea-related sanctions will remain in place until Russia returns control over the peninsula to Ukraine."
"I consider it unfortunate that the occasion of my first appearance here is one in which I must condemn the aggressive actions of Russia," she said. "We do want to better our relations with Russia. However, the dire situation in eastern Ukraine is one that demands clear and strong condemnation of Russian actions."
"The sudden increase in fighting in eastern Ukraine has trapped thousands of civilians and destroyed vital infrastructure and the crisis is spreading, endangering many thousands more," Haley added. "This escalation of violence must stop."
Read alsoUkraine's envoy to UNSC: Russia lives in parallel universeSources told CNN Thursday evening that the White House was aware in advance of Haley's speech. A source told CNN's Dana Bash that Haley didn't get direction from the White House but she wasn't asked not do to it. Another source told CNN's Elise Labott the National Security Council signed off on the remarks.
The first source said Haley made clear in private conversations as well as during her confirmation hearings how she felt about hot spots like Russia, though her point of view clearly differs from some of what the President said during the campaign.
As a candidate, the U.S. president hinted he might recognize Russia's annexation of Crimea. In the weeks before and after his inauguration, Trump's refusal to condemn Russian hacking during the election and his attacks on the intelligence community for investigating those hacks raised questions about his ties to Moscow.
Read alsoWashington to never accept Russia's annexation of Crimea: Ukraine has U.S. support in UN reaffirmedThe UK Ambassador to the UN, Matthew Rycroft, told the UN meeting that "we frequently hear from the Russian government, as we did today, that all the problems in eastern Ukraine are the consequence of actions by the Ukrainian government. This is simply not the case. It is an inversion of reality." 
He later tweeted, "Great #UNSC debut speech by @NikkiHaley today. Fully agree that sanctions must remain until #Russia returns control of #Crimea to #Ukraine."