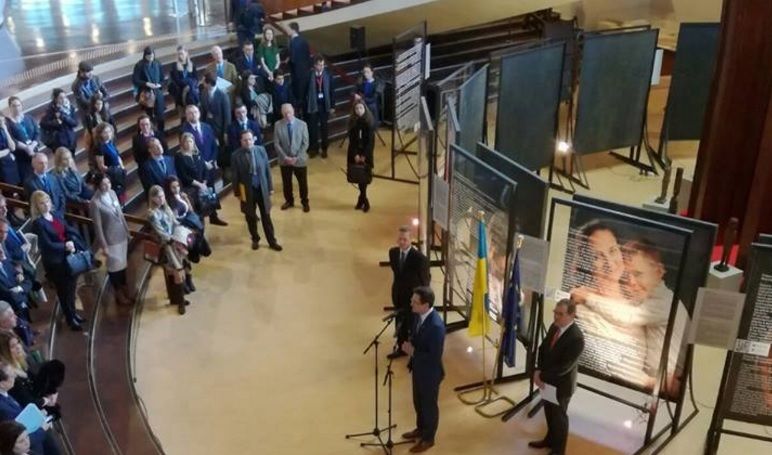 Facebook
"Against the background of a broad range of problems Europe is facing, the aim of the Crimea Day at the Council of Europe is clear - to retain the Crimean issue among the priorities of international agenda, to draw additional attention of the Member States, the leaders of and experts at Council of Europe to the situation on the peninsula, briefing them on the "quiet terror" of the occupation authorities and the consequences of the Russian aggression," said Ukraine's Permanent Representative to the Council of Europe Dmytro Kuleba.
Read alsoUkraine's envoy to Council of Europe points at problems with Trump-Putin "grand bargain""In 2017, we expect the European Council not just another condemnation of the illegal occupation of Crimea, but also concrete action to protect human rights and acceleration of de-occupation," said the diplomat.
During this week, the visitors of Palais de l'Europe will be able for the first time to see the stories of twelve Ukrainians, who became internally displaced persons (IDPs) as a result of Russian aggression in Crimea and Donbas.