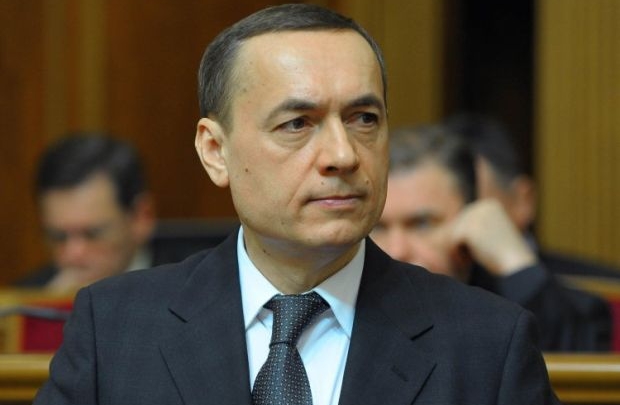 Ex-MP Martynenko was detained on April 20 / Photo from UNIAN
"This is a particularly serious crime [with the punishment being] from eight to twelve years [in prison]," chief of the Specialized Anti-corruption Prosecutor's Office (SAPO) Nazar Kholodnytsky told journalists in Kyiv on Friday.
In his words, "the defense will do everything to rebuff the allegations of the prosecution."
Kyiv's Solomyansky district court is expected to decide on Martynenko's pretrial restrictions in the afternoon, as the defense should study materials gathered by the prosecution.
He did not rule out that more charges could be brought. "Will there be any new charges? Possibly they will," he said.
Read alsoNABU detains ex-MP Mykola MartynenkoAs UNIAN reported, agents of the National Anti-corruption Bureau of Ukraine on April 20 detained ex-MP, former chairman of the Verkhovna Rada Committee for Fuel and Energy Complex Mykola Martynenko amid an investigation into the Skhidny enterprise case.
He was notified about charges under Part 1 of Article 255 (the creation of a criminal organization) and Part 5 of Article 191 (misappropriation, embezzlement of property or enrichment by abuse of office) of the Criminal Code of Ukraine.
Investigators found the enterprise had concluded a contract with an intermediary company controlled by the detained ex-deputy to supply uranium concentrate at artificially high prices. As a result, the state-run enterprises' damage in 2014-2016 was $17.28 million.
SAPO will ask the court to remand Martynenko for 60 days with bail worth UAH 300 million, or about $11.2 million, as a preventive measure.