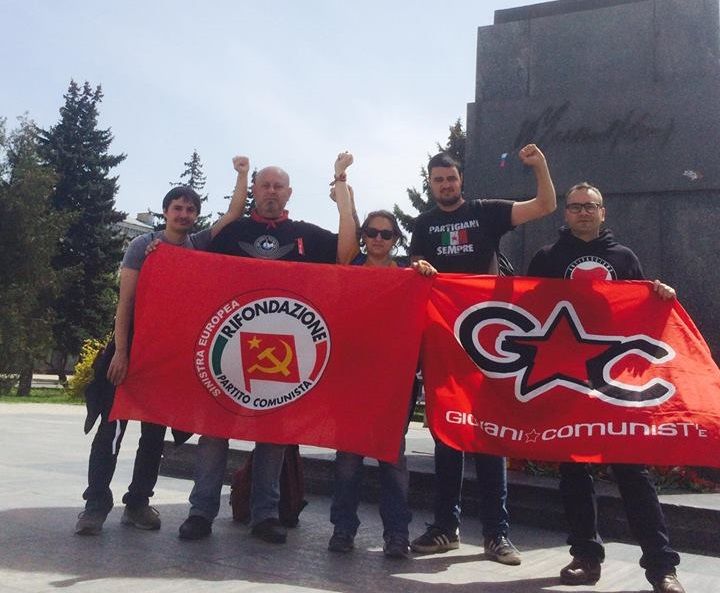 facebook.com/eleonoraforenzapagina
"The Foreign Ministry of Ukraine verified and confirmed the fact of [Eleonora] Forenza's visit to the occupied territory of Donbas as part of a delegation of representatives of the Italian radical left-wing groups," Betsa said.
The speaker noted that the Ukrainian embassy in Italy on April 28 sent a note to the Italian Foreign Ministry underscoring that violations the inadmissibility of violations of the Ukrainian legislation, and demanded that measures be taken to prevent the unauthorized visit.
Read also"Putin friends" from EU attending business forum in Russian-occupied CrimeaAt the same time, Betsa noted that "cases of such unauthorized visits have become very frequent," therefore MFA Ukraine has been sending such notes rather often recently.
"For its part, the Italian Foreign Ministry, following our contacts and our talks, appealed to all Italian competent authorities, including the organizer of this provocation, warning them of criminal liability for violation of Ukrainian legislation, "the spokesperson said.
"The Italian side also stressed that such a visit does not correspond to the official position of its government regarding the support of the territorial integrity and sovereignty of Ukraine. At the same time, [the authorities] have no powers to limit the free movement of individuals," said Betsa, adding that the Ukrainian embassy issued a press release condemning the provocation.
Read alsoUkraine protests so-called Yalta Forum in Russian-annexed Crimea"Of course, for our part, we will raise the issue of holding the said person or group liable... in connection with the violation of Ukrainian legislation," the representative of the Ukrainian Foreign Ministry added.