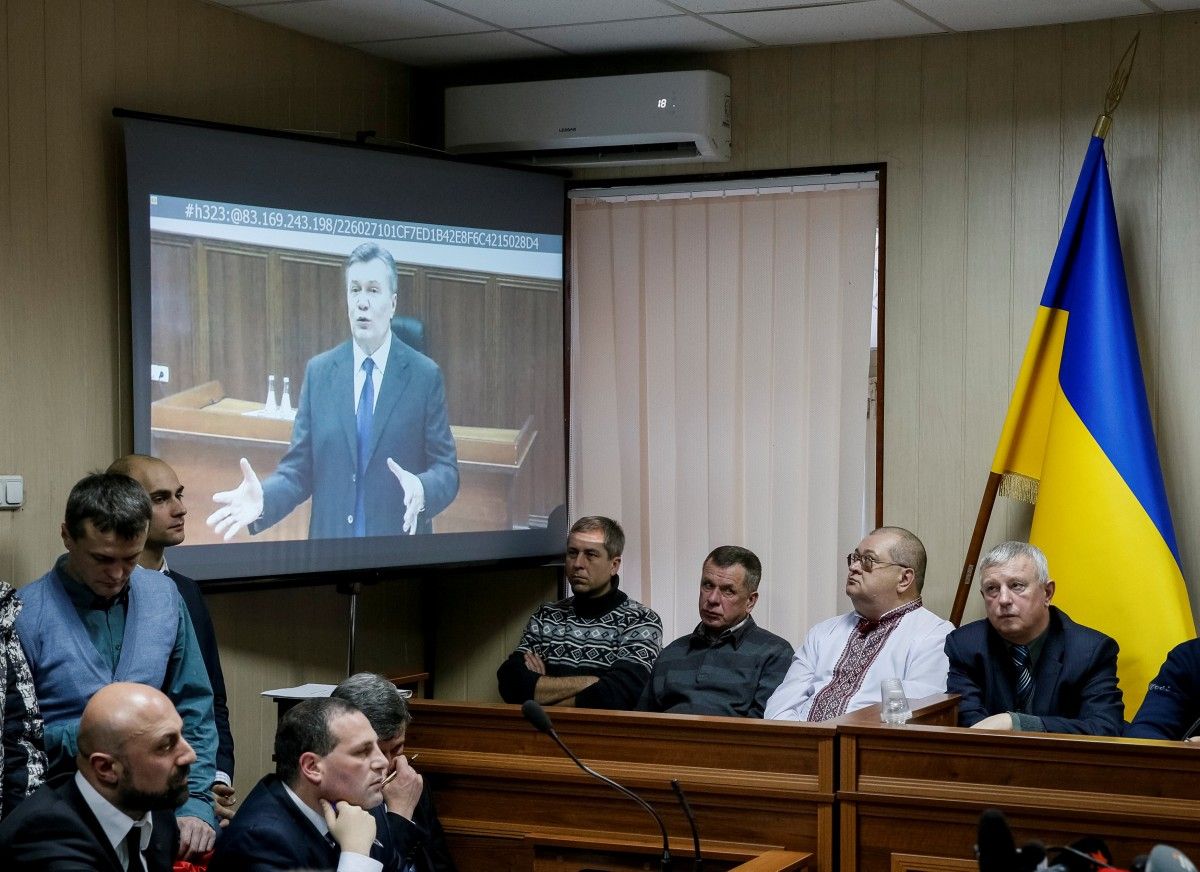 REUTERS
"Since the accused has not admitted his guilt during the pre-trial investigation, the prosecution will apply only for the strictest punishment, i.e. life imprisonment," Kravchenko said.
As UNIAN reported earlier, Prosecutor General of Ukraine Yuriy Lutsenko on November 28 read out official accusations against Yanukovych of high treason, aiding members of the Russian authorities, deliberate acts committed to change the territory and the state border of Ukraine in violation of the procedure established by the Constitution of Ukraine, and waging war of aggression, i.e. the crimes stipulated in Part 1 Article 111, Part 5 Article 27, Part 3 Article 110, Part 2 Article 437 of the Criminal Code of Ukraine.
Read alsoYanukovych, son off Interpol's wanted listToday, on May 4, Kyiv's Obolonskiy district court held a preparatory session to consider criminal proceedings on Yanukovych's committing treason.
However, the meeting was adjourned until 10:00 on May 18, as the court granted the motion of Yanukovych's defense to summon the defendant to court. The break is announced in order to prepare a video conference with the accused, which will be held only during the preparatory hearing.