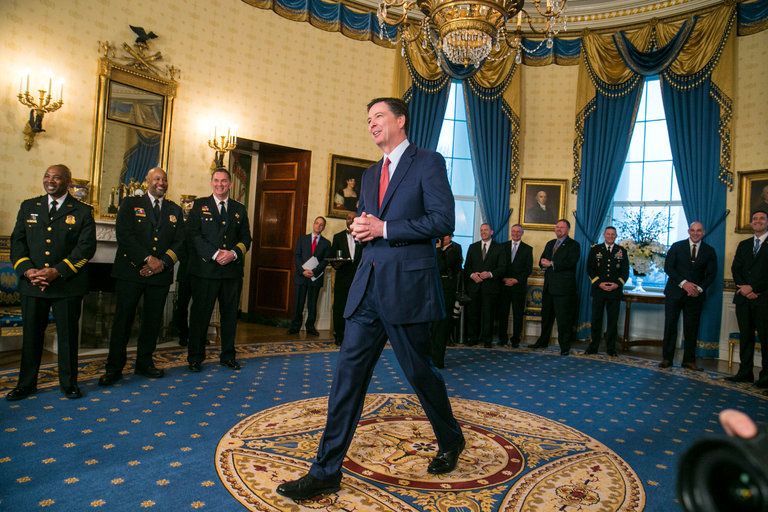 James Comey / The New York Times
Andrew McCabe, who assumed leadership of the investigative agency following the firing of James Comey, said the ousting of the former director would not impact the ongoing probe. He also said it had sufficient resources to pursue the investigation, The Independent reports.
"The work of the men and women of the FBI. continues despite any changes in circumstances," he said, responding to Florida senator Marco Rubio, Republican of Florida. "There has been no effort to impede our investigation to date. Simply put, you cannot stop the men and women of the FBI from doing the right thing."
Read alsoComey pushed for more resources for Russia probe before being fired by Trump: sourceMcCabe also said he believed the agency had sufficient resources to continue its probe into alleged Russian interference in the 2016 US election. He said he was not aware of reports that Comey had asked for more.
"If you are referring to the Russia investigation, I do. I believe we have the adequate resources to do it and I know that we have resourced that investigation adequately," he said.
McCabe also rejected the White House's claim that Comey had lost the backing of FBI officers.
"Director Comey enjoyed broad support within the FBI and still does to this day," McCabe said at the hearing. "The vast majority of FBI employees enjoyed a deep and positive connection to Director Comey.
During a Senate hearing, Republican Senator Andrew Burr asked McCabe if he ever heard Comey tell the President he wasn't the subject of an investigation. McCabe said he "can't comment on any conversations the director may have had with the President".
Read alsoCNN: Trump fires FBI director James ComeyBut McCabe did vow to tell the Senate Intelligence Committee if the White House tried to interfere with the bureau's Russia probe – though he asserted that there had "been no effort to impede our investigation to date".