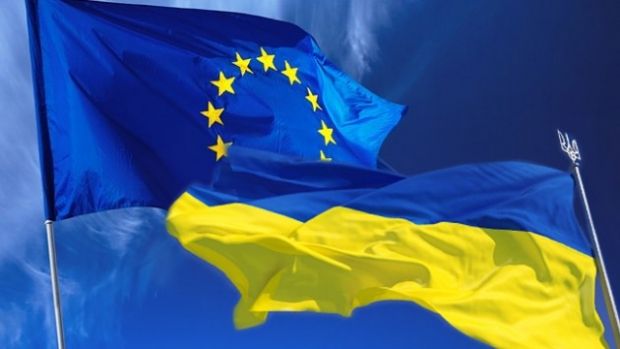 ZN.UA
The president noted that it was a difficult discussion as regards the Ukraine-EU association. Skeptics told Ukraine would have to abandon the Association Agreement and put up with only its partial application in the form of deep and comprehensive free trade area, the press service wrote.
"However, I am grateful to our partners who found an opportunity to do everything for the Association Agreement to start working in full," the president told during the press conference on Sunday.
Read alsoPoroshenko congratulates Ukrainians on Europe DayPoroshenko noted that the Senate of the Netherlands would hold respective debates on May 23 and on May 30 there would be voting. "We are hopeful that it will be positive for Ukraine, the Netherlands and the entire Europe," he added.
"For the first time in our relations with the EU, we have come to a moment when we are not only making plans but also summing up the results of a long stage of our European integration," the president said.
"It is obvious for everyone that heading on European and Euro-Atlantic integration remains definitely invariable," Poroshenko emphasized.
The president noted that society was closely monitoring the future vector of movement to the EU and peculiarities of its implementation. He promised to substantiate detailed answers to these questions in his yearly Address to the Verkhovna Rada on the internal and external situation in early autumn. He added that the work over the given document had already started.
According to him, the Association Agreement with the EU has already started functioning and the share of the EU in the entire foreign trade of Ukraine equals almost 43%.
Read alsoDutch Senate receives latest documents necessary to consider EU-Ukraine Association"We have fulfilled the visa liberalization action plan that contained almost 150 items. We have implemented substantial reforms in the sphere of justice, human rights protection, struggle against corruption, migration policy. We have conducted the assessment mission by the EU. We have adapted our legislation to European rules and standards. And benefits from these innovations are as important as the visa-free regime itself," Poroshenko said.
The president noted that the government was currently implementing the Association Agreement and carrying out sectoral integration with the EU in various spheres. "Everything we do brings us closer to the Copenhagen criteria," he stressed.