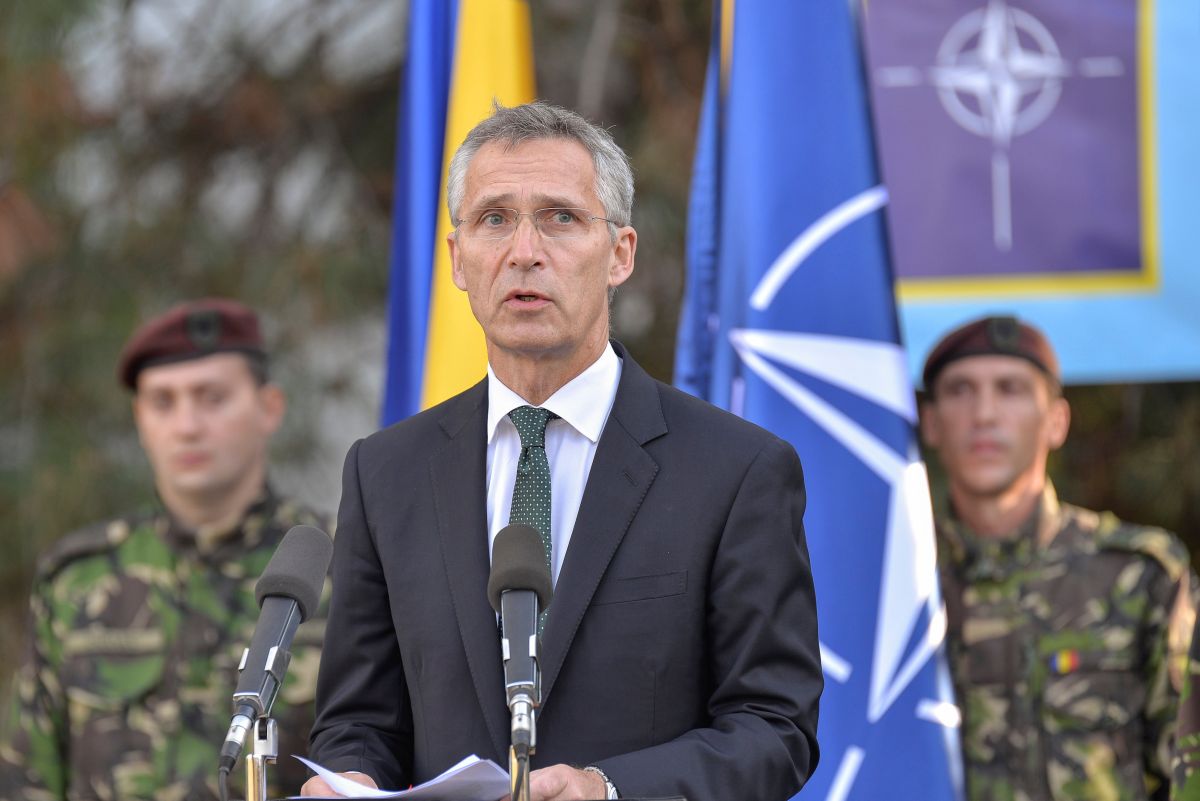 REUTERS
"It is for Ukraine to decide whether they again will like to become aspirant-country or apply for membership in NATO. That's of course for Ukraine to decide and whether they do that through a referendum or in other ways. That's for Ukraine to decide. That's a national Ukrainian decision," Stoltenberg said.
The NATO chief added that the issue on whether NATO is going to enlarge and whether there are going to be more NATO members is not only for the aspirant countries to decide, but for the current 29 Allies, and "we make that kind of decisions by consensus".
"What we have seen with the enlargement with Montenegro this year shows that NATO's door is open for those countries," Stoltenberg told reporters.
"I think that important thing now, and I also welcome this fact, [is] that Ukraine is focused on reform. Because regardless of the question of membership, reform of the Ukrainian defense and security institutions, modernizing their armed forces, all the practical cooperation that NATO and NATO allies provide is important. That will strengthen Ukraine, that will make Ukraine more resilient, and will be something which is important regardless of the question of membership and therefore we continue to provide support for this kind of reforms."
At the end of last week, President Poroshenko said that the all-Ukrainian referendums on NATO and EU accession would be held in the foreseeable future.
"We are firmly committed to Euro-Atlantic integration, and I don't even doubt that in the foreseeable future, Ukraine will hold referendums on joining NATO and gaining membership in the European Union," the president said on Friday.
"I stress the results of the voting will be just as convincing and positive as the referendum on Ukraine's independence has already been inscribed in the historical records," 
Ukraine's current strategic foreign policy course defines joining NATO as its priority. At the same time, both the Ukrainian authorities and western officials recognize that Ukraine is neither ready to accede to the Alliance nor close to getting an invitation to join it.