Dutch to accept Saakashvili if he arrives - minister
The Dutch authorities are ready to accept ex-Georgian president and former Odesa Governor Mikheil Saakashvili if he decides to leave Ukraine, the Dutch foreign minister said Friday, AFP reports.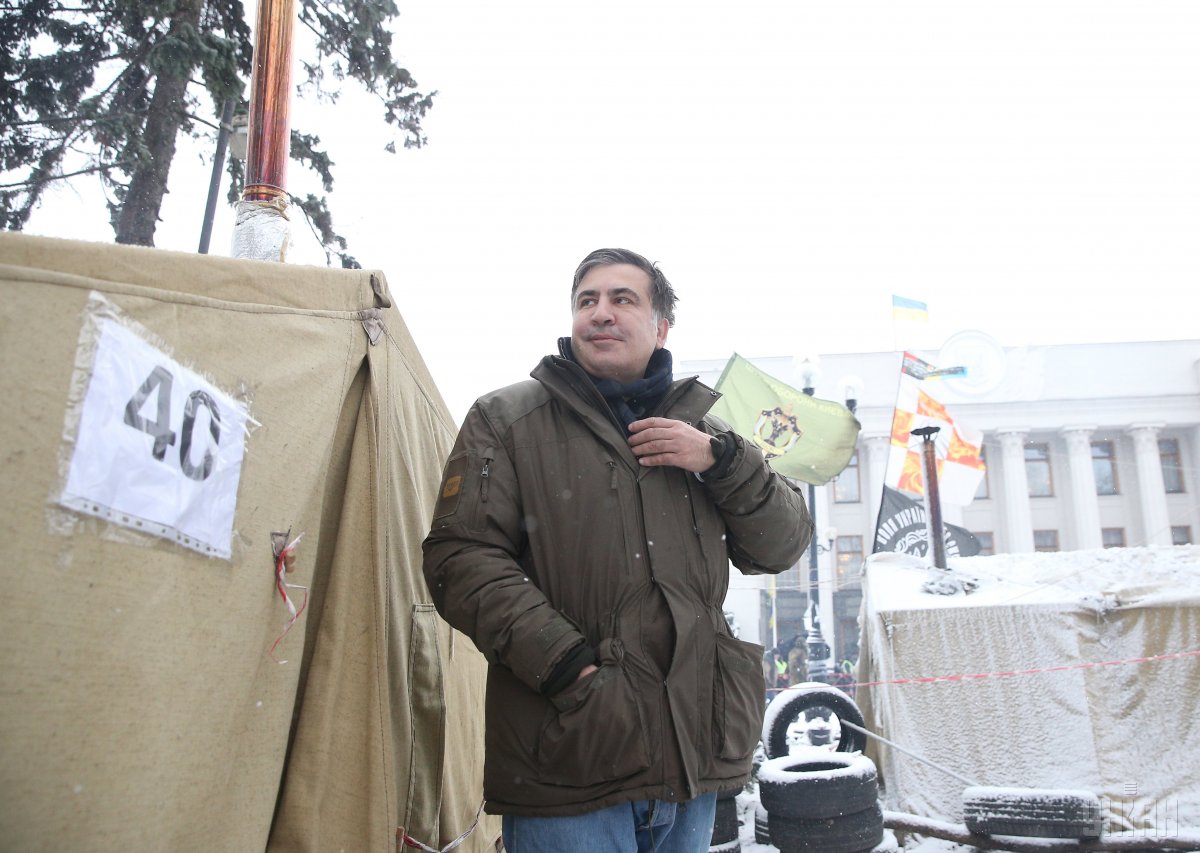 Photo from UNIAN
Dutch minister Halbe Zijlstra's comments come after several reports said Saakashvili has applied to travel to The Netherlands and that his request has been approved, according to AFP.
"He is married to a Dutch woman and if he applies for a passport it is possible under Dutch law," Zijlstra told journalists in The Hague, where he attended a meeting with visiting UN Secretary-General Antonio Guterres.
Read alsoSaakashvili has documents allowing him to go to Netherlands – media"We'll see how this moves forward," Zijlstra said.
Saakashvili, 49, is wanted by authorities in Georgia on charges of abuse in office -- which he denies -- and after entering Ukrainian politics he was stripped of his passport there earlier this year over a falling out with Kiev.
He is married to Sandra Roelofs, 48, who hails from the city of Terneuzen in southwest Netherlands and the couple has two sons, the NOS reported.
Read alsoCanadian, British, U.S. diplomats condemn protesters' attempt to seize Zhovtnevy Palace as police launch probeDutch officials told AFP that "the lawyer of Mr Saakashvili has asked the Immigration and Naturalisation Service (IND) about the possibility of a family reunification with his Dutch wife... in The Netherlands."
The IND "has determined that an MVV (provisional residence permit) can be issued to Mr Saakashvili," Dutch justice ministry spokeswoman Karin Donk added, but declined to answer further questions as it "concerned an individual case".
Saakashvili was arrested earlier this month in Kyiv, accused of trying to stage a Russia-sponsored coup, but a court released him for the duration of the probe.
If you see a spelling error on our site, select it and press Ctrl+Enter