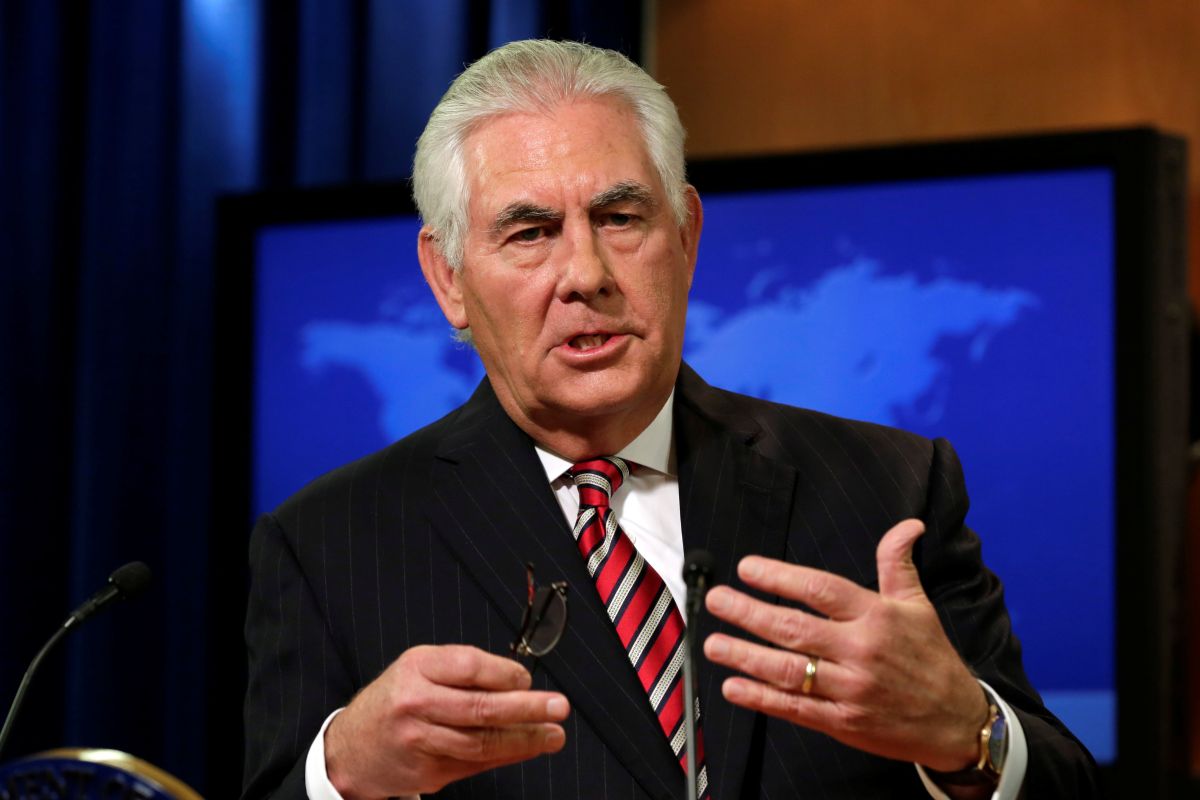 REUTERS
"Poroshenko and Tillerson discussed the escalation in Donbas due to the increased number of shellings by Russian militants and the irresponsible withdrawal of Russian officers from the JCCC," Tsegolko tweeted.
As UNIAN reported earlier, the Russian defense ministry announced on December 18 that Moscow was terminating its representation in the JCCC. The Russian officers were to leave Ukraine on December 19 because of the supposedly "tense moral and psychological situation" and "disrespectful attitude of Ukrainian servicemen" toward them.
Read alsoMoscow signaling: What stands behind Russia's withdrawal from Joint Coordination Centre in Donbas The Ministry of Foreign Affairs of Ukraine noted that Russia's decision to withdraw from the JCCC significantly undermined the Minsk agreements.
The General Staff stressed that the Russian Federation's statements about the Ukrainian officers' allegedly disrespectful attitude toward their Russian counterparts in the JCCC were false.
Read alsoRussia withdraws from JCCC "right before" escalation in Donbas - VolkerThe OSCE Special Monitoring Mission has stated that the JCCC plays an important role in the implementation of the Minsk agreements and ensuring the safety of the mission's observers.
The OSCE SMM also said that the JCCC positions freed by the Russian officers had been taken by Donbas militants.Read alsoPoroshenko proposes to strengthen JCCC in Donbas by German, French presence
German Chancellor Angela Merkel and Russian President Vladimir Putin spoke on the telephone on Thursday, December 21, about the conflict in eastern Ukraine and agreed on a plan to return Russian ceasefire observers to the area.