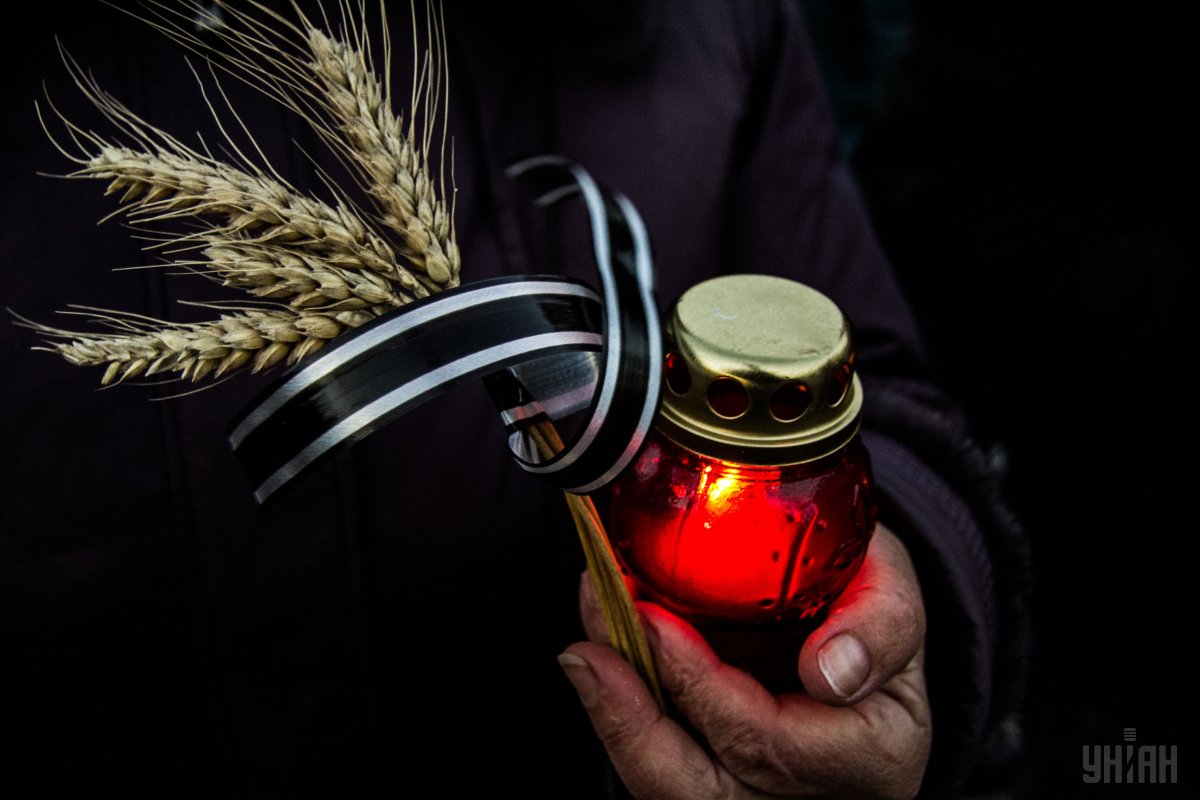 Photo from UNIAN
An Israeli lawmaker Akram Hasson from a centrist party in Prime Minister Benjamin Netanyahu's governing coalition submitted a preliminary legislation that would declare Dec 6 as "Remembrance Day for the Ukrainian Genocide".
Ukraine's Holodomor, or death by starvation of as many as 10 million people in 1932-33, was denied by the Soviet Union for decades. Ukraine passed a resolution in 2016 appealing for world recognition of the Holodomor as genocide, angering Moscow, according to Russia, Reuters reports.
Read alsoRussia employs against Ukraine same methods of hybrid war as century ago – PoroshenkoOn Wednesday, Russia's deputy ambassador in Tel Aviv, Leonid Frolov, told Israel's Army Radio: "This is not a good time to discuss such a proposal. It will be bad. It will be (the) wrong step."
The Israeli bill is still far from ratification, and faces opposition within the ruling coalition. While Netanyahu's office did not immediately comment, rightist Defense Minister Avigdor Lieberman called the bill's author "delusional".
Hasson told Reuters he proposed the law after making a three-month fact-finding trip to Ukraine to examine the issue.
"I don't know how anyone can be angry about this, and I'm under no obligation to please anyone," he said. "I work for the parliament of Israel - a democracy, with human values, founded after a genocide. Why shouldn't we recognize this genocide?"
Read alsoMotion on 85th anniversary commemoration of Holodomor passes Australia's SenateIsrael is mindful of Russian clout over its enemies Syria, Iran and Lebanon's Hezbollah. The Netanyahu government has long sought good ties with the Kremlin and Israel stayed out of the 2014 Crimea crisis even as the United States condemned Russia.
"Israel needs support not only of United States. Israel needs support of many other countries that think differently," said the Russian deputy ambassador, speaking in English.
He referred to Israel's opposition to new Polish legislation that would criminalize suggestions that Poland was complicit in the Holocaust.
Read alsoBritish MPs call on gov't to recognize Holodomor in Ukraine as genocide"Poland now wants to delete some pages of the history, and we are on the side of Israel," Frolov said, adding that the proposal by the Israeli lawmaker on Ukraine also aimed "to rewrite the history, like in the Polish case."
Ukraine's government says 17 countries - eight of them former Soviet republics or satellites - have recognized the Holodomor as a genocide.
As UNIAN reported earlier, Ukrainian President Petro Poroshenko has told Israeli Prime Minister Benjamin Netanyahu that he expects that Israel will recognize the artificial famine in Ukraine in 1932-1933, also known as the Holodomor, as an act of genocide.