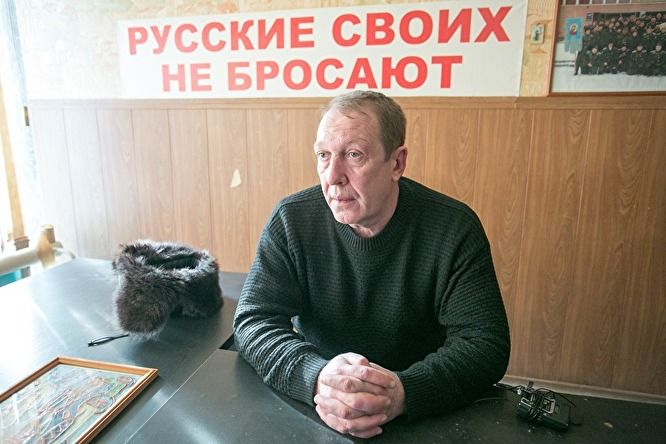 znak.com
According to some reports, 217 mercenaries employed by a Russian private military company Wagner were killed in a shelling by the U.S.-led coalition forces in Syria on Feb 7.
In an interview with Znak.com, the so-called ataman of Stanytsia Svyzto-Nikolskaya (Russia's Sverdlovsk region), Oleg Surnin, said that families of mercenaries killed in action used to receive a RUB 3 million compensation, which was confirmed by Wagner members.
Payments were carried out without delays, he said.
Read alsoVideo released of U.S. massive airstrike on Russian mercenariesThe official also elaborated on the two of the mercenaries who had been killed in the U.S. strike.
A 38-year-old Stanislav Matveyev and a 45-year-old Igor Kosoturov came from Surnin's village. The ataman said that in 2015 Kosoturov fought against Ukraine government troops for about a year on the side of the "LPR" militants in Donbas and was injured in the foot.
Prior to the Russian invasion of Donbas, he served in the 12th Brigade of the GRU [military intelligence]. After returning from Luhansk he decided to go to Syria, "to help".
"That's this feeling of patriotism. Many of his fellow soldiers who were with him in Ukraine later went to Syria... There are many Russians there," he said.
"There is a training base in Rostov where Wagner PMC are training them," Surnin said.
He noted that he had talked with Kosoturov a week before his death. "They were guarding some plant. As I understood, it's oil-related," Sternin said.
According to the ataman, the bodies of the fallen mercenaries were taken to St. Petersburg for the reason unknown but this information still needs to be verified, according to the report.
He also claimed that before that massive U.S. strike killing numbers of mercenaries in Syria, everything was "wonderful" for them.