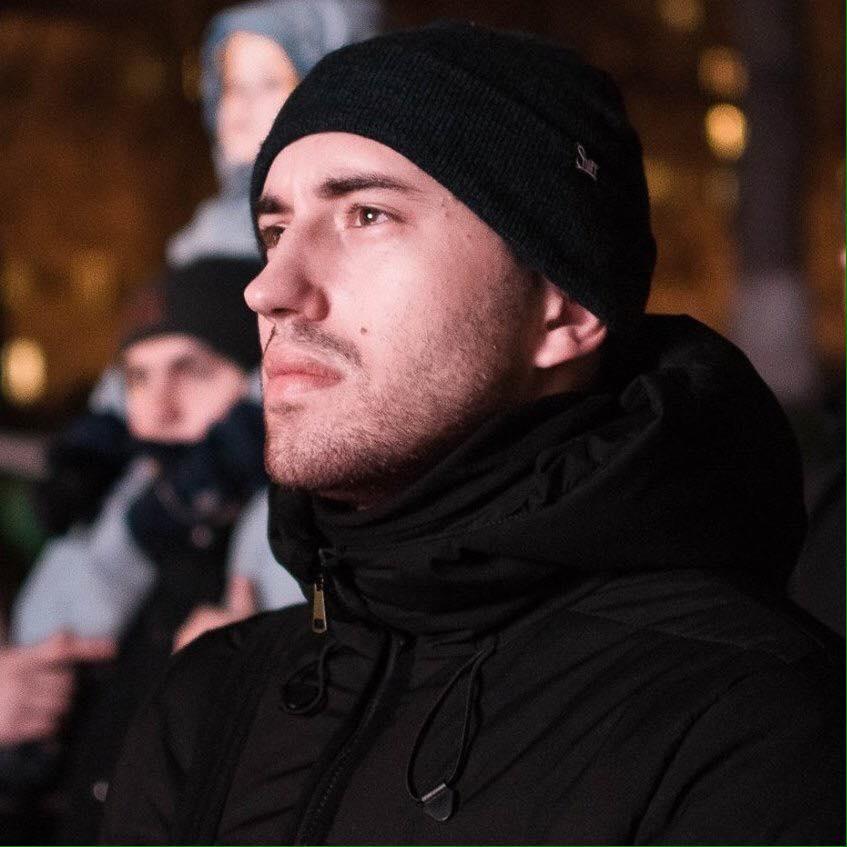 Serhiy Mazur / Photo from facebook.com/myatsyniak
A coordinator of the C14 Ukrainian nationalist group has been indicted over alleged involvement in an attack on a Roma camp in Kyiv's Holosiyivsky park.
"During a criminal investigation into an attack on a settlement of persons on Lysa Hora [a hill] in the capital's Holosiyivsky district, one of the suspects under Part 2 of Article 296 (hooliganism committed by a group of persons) of the Criminal Code of Ukraine has been indicted," the media liaison office of Kyiv's police has reported.
Investigators are preparing materials for a court to select a preventive measure for the young man, the police said.
Read alsoAttack on Roma "Russian Foreign Intelligence Service's operation" on destabilizing situation in Ukraine – NGO
A source in the police told UNIAN that it is Serhiy Mazur, a member of the C14 (Sich) right-wing nationalist organization and an aide to a Member of Parliament of Ukraine.
The police raided his flat in the town of Boryspil outside Kyiv on Tuesday, July 10, as part of investigative actions. About 50 activists, members of C14 and other nationalist organizations, and MPs gathered near his house to block the search, as the police reportedly failed to produce a warrant.
Police's attempt to raid Mazur's flat
As UNIAN reported earlier, C14 members were reported to have attacked a Roma camp in Kyiv's Holisiyivsky district on April 21, 2018.
The police said the incident was being investigated under two articles of the Criminal Code – "deliberate damage to property by arson" and "hooliganism."