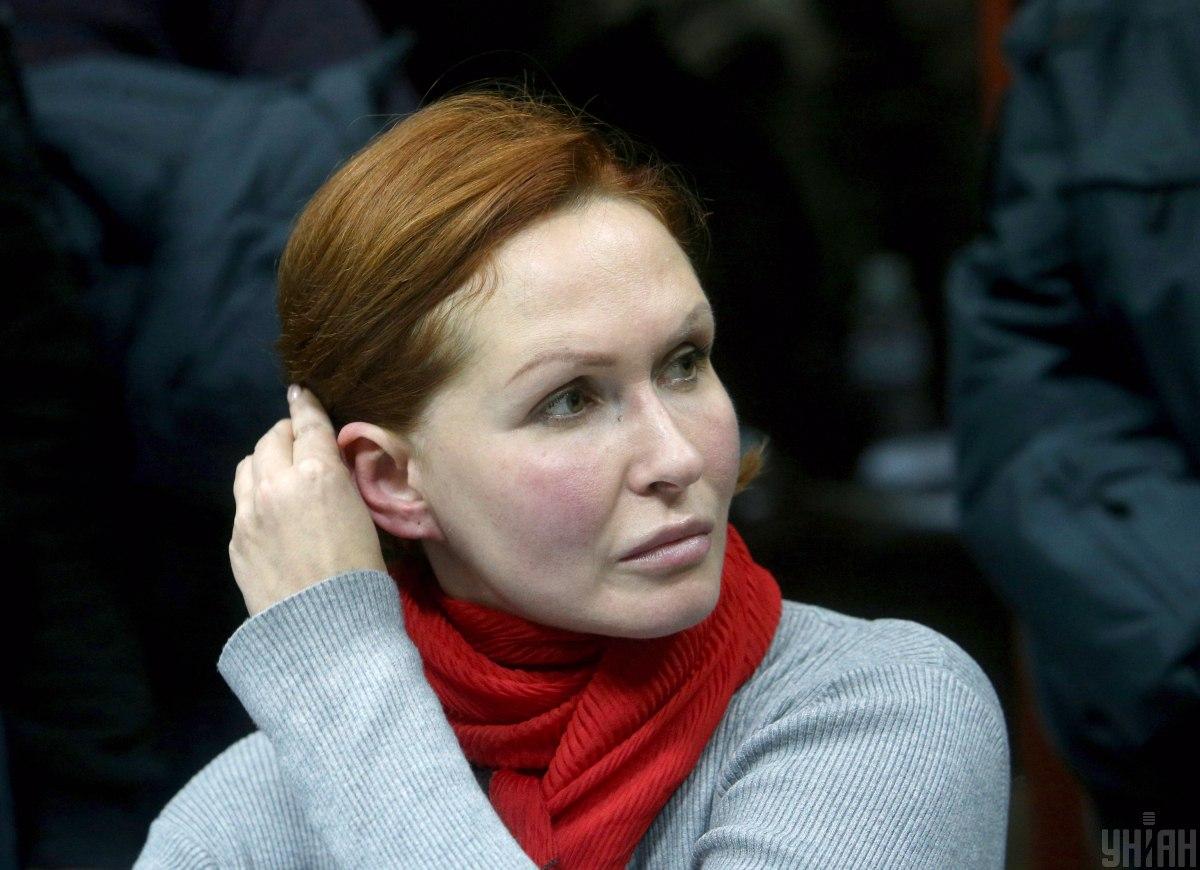 Suspect Kuzmenko worked as a surgeon / Photo from UNIAN
Pediatric surgeon and civil volunteer Yulia Kuzmenko detained on suspicion of journalist Pavel Sheremet's assassination has written a letter addressing the victim's mother.
A copy of the letter was posted by Kuzmenko's lawyer, Vladyslav Donosh, on Facebook, according to the online publication lb.ua.
"We don't know each other in person, but unfortunately we already know each other without seeing. I am not going to write here and convince you that I have nothing to do with it – I want you to learn this from objective [forensic] tests and evidence that I insist on," Kuzmenko tells Sheremet's mother.
She called the investigation a "show" and said she was sorry that the journalist's mother had to watch all this.
"I just want to express my sincere sympathy to you. You've faced what every mother is afraid of facing more than anything else. Her child's death. Three following years you observed our Interior Ministry's futile attempts to investigate his death. Sorry, but you will have to see it again how they will make a show out of your son's death, assigning us to be actors. Forgive our country for this. I just wish that one day they could find real killers and you would be able to look them in the face. Keep on," the letter says.
Liudmila Sheremet, the mother of Belarusian-born journalist with Russian citizenship Pavel Sheremet, 44, earlier told the Ukrainian online publication strana.ua that she did not want innocent people to be punished.
When asked whether the facts presented by the Ukrainian investigators convinced her, she said: "The main thing is that their evidence convinces them. But the worst thing is that innocent people should not suffer. This matters," she said.
Read alsoInconsistencies found in official version of Sheremet murder probe – media
As UNIAN reported earlier, Sheremet was assassinated in a car blast in the center of Kyiv on the morning of July 20, 2016. On December 12, 2019, police said they suspected five persons of complicity in the crime: former Donbas war volunteer and musician Andrii Antonenko, army volunteer and pediatric surgeon Yulia Kuzmenko (nom de guerre "Lysa," or "Fox"), nurse with a paratrooper unit Yana Duhar, and a family couple of army volunteers Inna Hryshchenko ("Puma") and Vladyslav Hryshchenko ("Bucha").
Antonenko, Kuzmenko and Duhar were notified of suspicion on December 12, 2019. The Hryshchenkos were detained in another case, but are figures in the Sheremet case. Duhar was placed under house arrest 24/7 until February 8, 2020. Investigators insist that Antonenko is the organizer of the attack, while Kuzmenko was a perpetrator of the crime who planted explosives under the journalist's car. They say that the assassination was designed to destabilize the situation in Ukraine.