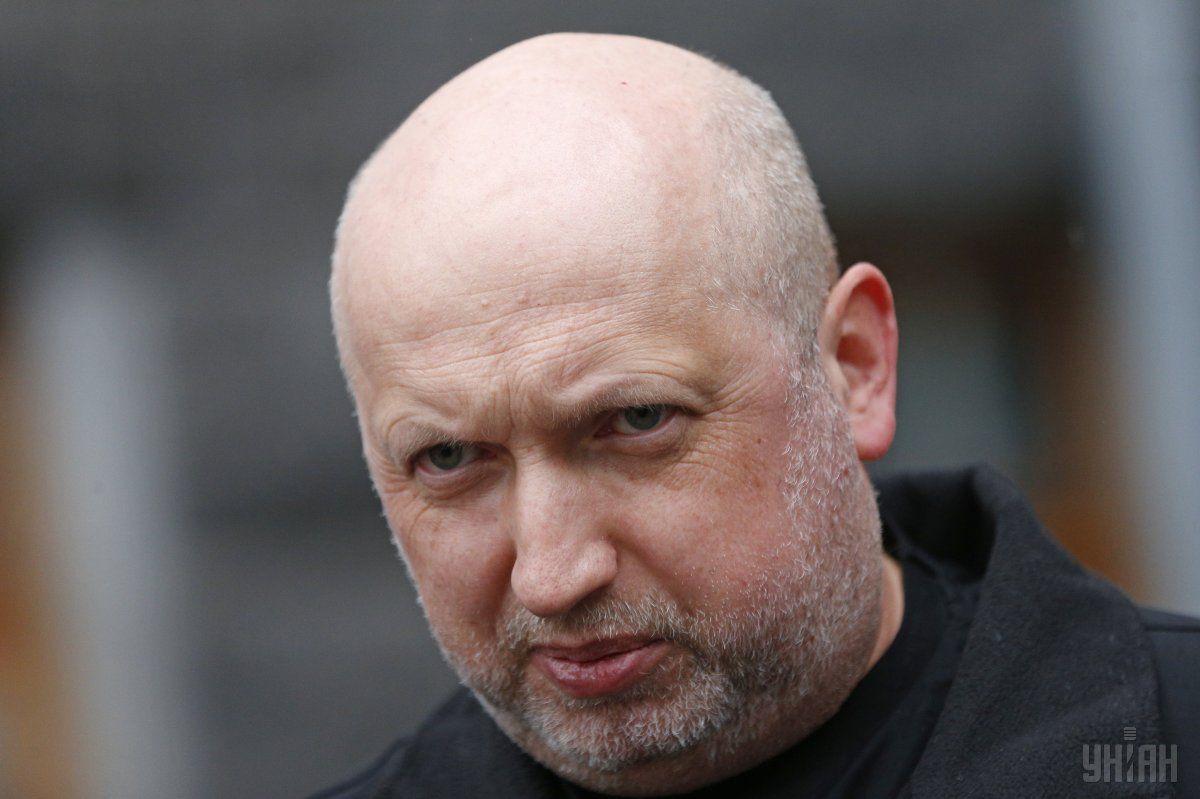 Turchynov sees a trace of Russia in recent terrorist attacks in Kyiv / Photo from UNIAN
Turchynov had an urgent meeting with the heads of the security and defense agencies to hammer out adequate measures to counter Russian hybrid warfare threats, the NSDC's press service told UNIAN.
Systemic escalation of subversive activities "carried out by the Russian Federation against Ukraine as part of hybrid aggression" has been observed in recent months, Turchynov said.
Read alsoOfficer blown up in car in Kyiv collected proof of Russian aggression for Hague court – media"One of the best Ukrainian military intelligence officers, Maksym Shapoval, who took an active part in protecting the Ukrainian state from the Russian invasion has been killed in an act of terrorism in Kyiv today [June 27]," Turchynov said.
According to him, the terrorist act was performed according to the same scenario as the killing of the Ukrainian counterintelligence officer, SBU Colonel Oleksandr Kharaberyush in Mariupol in March this year.
"There is every reason to think that these assassinations were masterminded and staged with the direct participation of the Russian special services," the NSDC's chief emphasized.
The Shapoval car blast is being investigated by the Ukrainian Main Military Prosecutor's Office, he added.
"In addition to that, this terrorist act is aimed at intimidation and destabilization of the situation in the state," he said after the meeting was over.
Read alsoStrategic enterprises in Ukraine not affected by cyber attacks – government press service"It's no accident that the terrorist act coincided with a massive cyber attack, which also has a Russian trace," he added.
As Ukraine's terror threat level is high, a number of measures have been introduced after the meeting to step up the counter-terrorism and counter-intelligence regime in Kyiv and other regions of Ukraine.
"I appeal to citizens to be more vigilant and to accept understandingly the security measures taken in keeping with Ukrainian laws," Turchynov said, adding that the enemy's crimes would receive an adequate response.