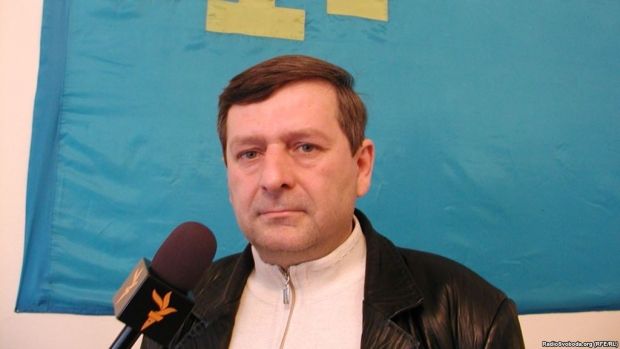 Radio Svoboda
The prosecutor argues that the evidence in its entirety show the defendant's guilt, Krym-Realii reports.
According to the prosecutor, "the defendant's guilt was fully proved in court proceedings." At the same time, Supriaga referred to the findings of forensic experts, mostly dated May and June 2015, as well as the testimony of Sergey Aksenov, Zaur Smirnov, Eyvaz Umerov, Sergey Tsekov, Olga Kovitidi, Vladimir Konstantinov, and three 'secret witnesses.'
Read alsoAmnesty International: Crimean Tatars face systematic persecution in occupied CrimeaOn August 7, court debate began in the case of Chiygoz in the "supreme court" of the Russia-annexed Crimea.
UNIAN memo. Akhtem Chiygoz, was arrested in January 2015, having been accused of organizing "mass revolt" following street clashes between pro-Ukrainian and pro-Russian supporters in February 2014. According to media footage and eyewitness accounts, he was in fact one of those attempting to keep the crowds apart to prevent violence. After Chiygoz spent more than 15 months in custody, his trial began in August 2016. He was not allowed to attend court hearings in person, participating instead via a poor Skype conference, meaning he could not hear all that was being said in the courtroom, and neither could he properly consult with his lawyer in private.