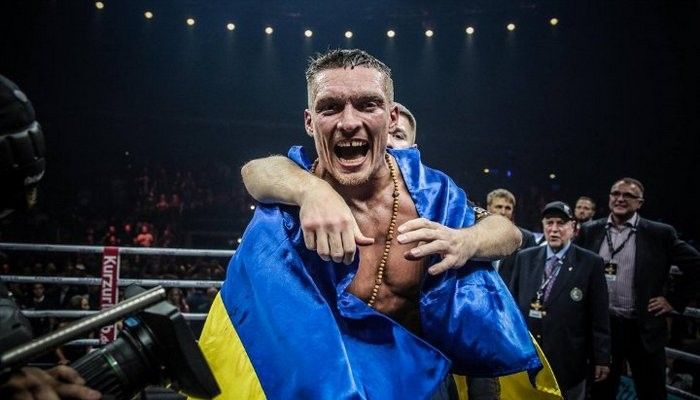 Photo from boxingscene.com
The Ukraine fighter looked stronger and better conditioned throughout and a relentless flurry of punches saw Huck stopped on his feet in the 10th round, the BBC reports.
The power of Usyk's punches often forced his German opponent backwards and at times Huck looked fatigued as rounds wore on. His rival though remained solid, taking the center of the ring and showing patience throughout as he dominated.
Huck survived punishment late in the seventh as Usyk landed a straight left and a hook in the corner, while in the eighth he landed two crisp left hands before going down under a low blow which saw Huck docked a point.
In the 10th Usyk worked his rival around the ring, exerting pressure with combinations as Huck opted to simply cover up. The 32-year-old had tried to throw counter-punches in reply when troubled in previous rounds but with little to offer, referee Robert Byrd ended the contest.
Read alsoUsyk, Lomachenko defend boxing titles