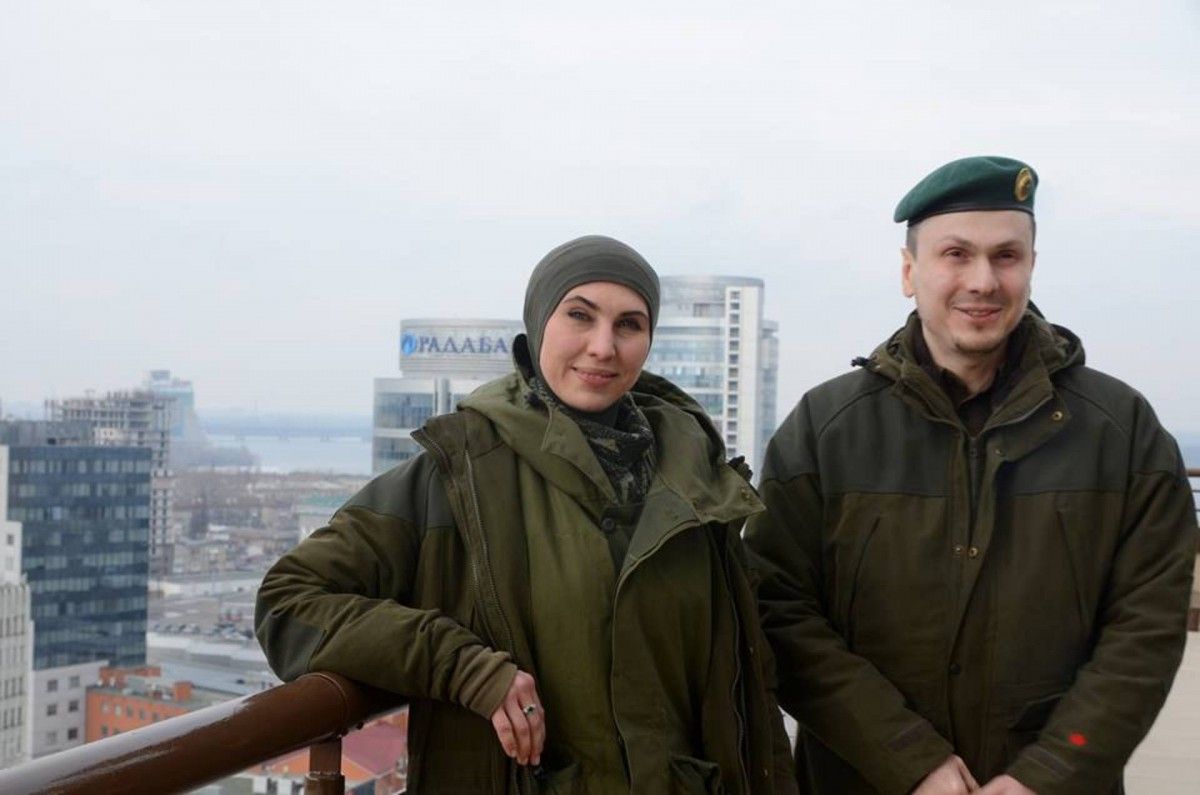 Amina Okuyeva / Facebook
"I had a meeting recently where I got a confirmation from my interlocutor that our "big brother"[Russia] had nothing to do with the latest incidents. I mean, that weird explosion outside the Espresso TV HQ and the deplorable murder of Amina Okueva," Tuka said in an interview with Apostrophe, reminding that an unsuccessful attempt had been carried out earlier on Akuyeva's husband, Adam Osmayev.
"I have the impression that this time the attempt was also aimed at Adam Osmayev, not at Amina, but it was she who died, not the assassination target... In that case, it was just some rookie performance. How can we be talking about any professional level here at all?" the deputy minister said.
Read alsoAmina Okueva killed, her husband survives assassination attempt outside KyivAs UNIAN reported earlier, on October 30, an ATO volunteer Amina Okueva was killed and her husband Adam Osmayev, who was a former commander of the international peacekeeping battalion named after Dzhokhar Dudayev, as their vehicle was shot at near the railway crossing near Kyiv.
Read alsoSBU: Female suspect in assassination of counterintel colonel in Mariupol detained in OdesaThe police investigate two versions of the murder - the efforts by Russian special services aimed at destabilizing the socio-political situation in Ukraine, as well as the Chechen leader Ramzan Kadyrov's revenge against Adam Osmayev.