Baby's tragic death exposes divide between Kyiv, Moscow patriarchates of Ukraine's Orthodox Church - media
The death of a baby crushed by a drunk man who jumped out of an eight-storey apartment in Ukraine's Zaporizhia has exposed the deep religious divide in the predominantly Orthodox Christian country, the Tribune reports citing AFP.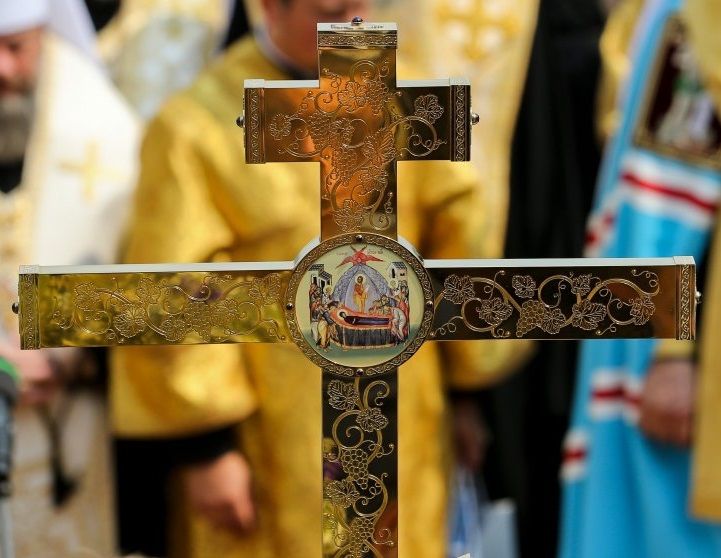 Photo from UNIAN
A Moscow-led church refused to bury the one-year-old boy after his death on New Year's Eve because he was christened by a rival one that is overseen by Kyiv, his family told the media, according to the Tribune. 
The Ukrainian Church has been split since the Soviet Union's collapse in 1991 and the bad blood has been heightened by the Russian-fueled war in eastern Ukraine that has killed more than 10,000 people in nearly four years.
While he Moscow-led denomination is larger and also the dominant one in Zaporizhia, the family of the boy, who was killed by the plunging man as he was being led out of the apartment building by his father, belongs to the Kyiv-led faith.
Read alsoRFE/RL: Patriarch Filaret says Ukrainian church will never go back to Moscow Patriarchate The father Roman Polishchuk said the priest of the Moscow-led church they turned to told the family he could not perform the burial ceremony.
"The priest said our baby was unchristened and our church was a sham," Polishchuk told the local Forpost news site.
The family eventually took the baby's body to the church where he was christened to perform the burial rites.
The priest who turned the family away said he had no choice because those were the rules of his faith. "But there are certain lines I cannot cross. A child christened by the Kyiv Patriarchate remains unchristened." he said. "And the Kyiv Church itself is a hoax."
Read alsoPoroshenko condemns attack on Ukrainian Cathedral in Russian-occupied CrimeaA spokesperson for the Kyiv Patriarchate said such incidents had happened before and only fed frustrations among the faithful in Ukraine.
"There is no official document from the Moscow Patriarchate saying this must be the case," Yevstratiy Zorya wrote on Facebook.
As UNIAN learned, a flashmob was launched following a call on Facebook by a Zaporizhia journalist Yuriy Hudymenko to respond to the Moscow church's move.
In a defiance act, people are seen bringing children's dolls to churches managed by the Moscow Patriarchate of the Ukrainian Orthodox CHurch.
According to Hudymenko, the flashmob is spreading to other cities across Ukraine."
If you see a spelling error on our site, select it and press Ctrl+Enter