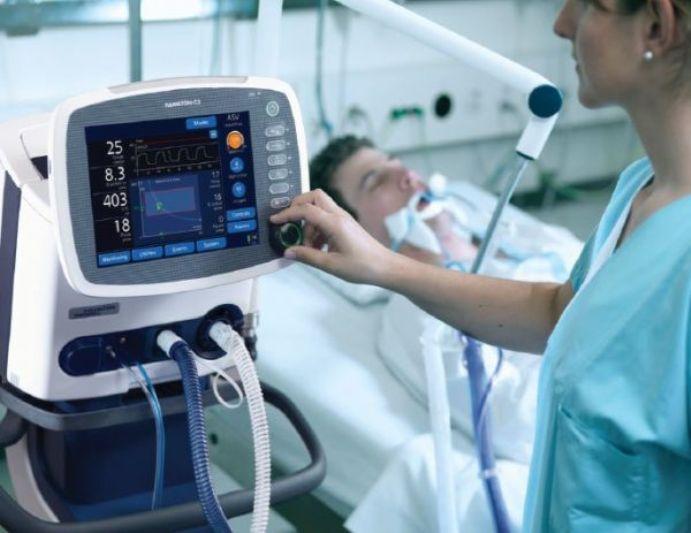 Photo from gre4ka.info
Ukrainian Health Minister Maksym Stepanov has elaborated on Ukrainian hospitals' readiness for a possible second wave of COVID-19 and their provision with medical supplies, in particular, lung ventilators.
Read alsoOver 1,100 new COVID-19 cases confirmed in Ukraine in past day
"Speaking about the 'first wave' hospitals, the total number of ventilators installed there is about 2,700. Out of them, only 170 ventilators [6%] are loaded now," he said at a briefing on July 25.
According to the minister, the number of ventilators in hospitals has increased over the past four months.
"Of course, the number of ventilators has significantly increased. In the last four months, since the beginning of the pandemic in Ukraine, almost 900 ventilators have been additionally installed in hospitals across the country, including in the 'first wave' hospitals," he said.
Stepanov says the ministry is constantly monitoring the situation so that all hospitals are fully provided with all the medicines required for the treatment of COVID-19.
The minister once again urged Ukrainians to adhere to quarantine recommendations amid the COVID-19 pandemic.
"You don't have to do much. You just have to follow the recommendations and rules set in Ukraine, namely to wear face masks when entering any room, elevators, or traveling by public transport," he said.
Stepanov also called on Ukrainian citizens to observe social distancing and use hand sanitizers.
As UNIAN reported earlier, there were 63,929 laboratory-confirmed cases of COVID-19 in Ukraine as of the morning of July 25. They include 1,590 deaths and 35,497 recoveries. Some 1,106 new cases were recorded on that day.