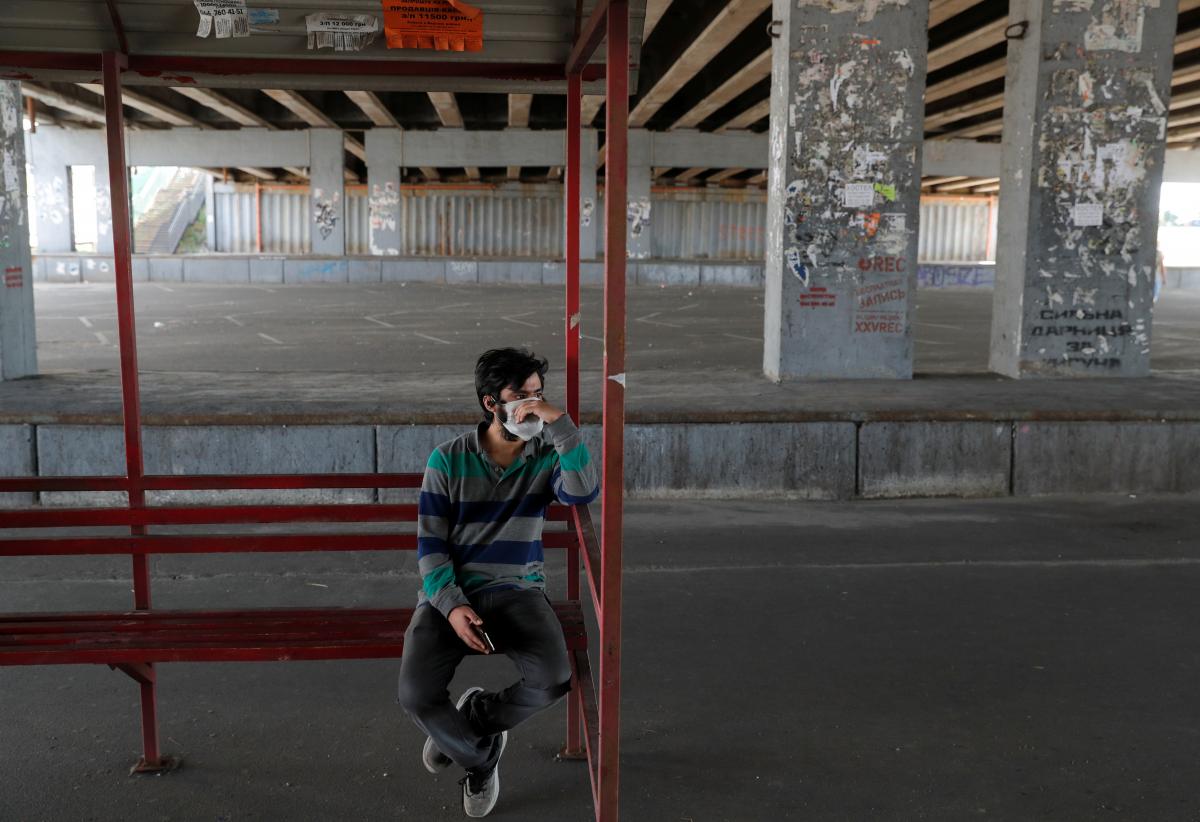 REUTERS
Chairman of the medical commission of Kyiv, a member of the city's council from the Svoboda Party Oleh Gelevey says he does not rule out that the coronavirus-related quarantine restrictions in Ukraine may be extended until the end of spring 2021.
Read alsoUkraine's Health Ministry: Quarantine to be extended for another month, but conditions will change
"Today, record high 5 million active COVID-19 cases have been recorded worldwide, and this trend is constantly growing. Light at the end of the tunnel is not yet visible, including that in Ukraine. We must be prepared that this issue will not be resolved before the new year, and perhaps before the end of spring," he told at a briefing in UNIAN on July 14, commenting on the extension of the adaptive quarantine, which is expected to be considered by the Cabinet next week.
At the same time, the official noted the advantages of adaptive quarantine, which did not provide for strict restrictions.
"There is no need for everyone to shut themselves in their homes and not go outside. Time has shown that this is unrealistic in many aspects, that is economic, social, educational, etc. Life must go on," he said.
Gelevey believes that compliance with the rules of personal hygiene and social distancing will help to overcome the pandemic.
"Elementary measures of restriction, namely observing the social distancing and personal hygiene rules (washing hands) and wearing face masks where required will lead to the fact that we can quickly see the light at the end of the tunnel and say that the virus is defeated both in Ukraine and globally," he added.
As UNIAN reported earlier, Ukraine's Cabinet of Ministers in June 2020 issued a resolution to prolong the adaptive quarantine until July 31 with updated rules.
On July 15, Ukrainian Health Minister Maksym Stepanov said that the ministry was drafting a resolution to extend the coronavirus-related quarantine in the country for another month.
As many as 836 new cases of the novel coronavirus COVID-19 were reported in Ukraine in the past day, bringing the total number of confirmed cases to 55,607 as of the morning of July 15.