News ESET
Experts tell of long-lasting cyberthreat
Over a million devices worldwide have been infected.
09:00, 13 October 2020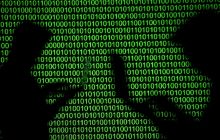 Hacker group stealing gov't secrets, ESET security experts say
The group has compromised government entities, including militaries and foreign ministries, as well as private companies, across Eastern Europe and the Balkans.
18:20, 03 October 2020
Global IT security company warns against most common scams to watch out on Black Friday
According to ESET telemetry, of all the Black Friday-related emails users will get in one day an average of 12% will be spam emails.
20:59, 28 November 2019