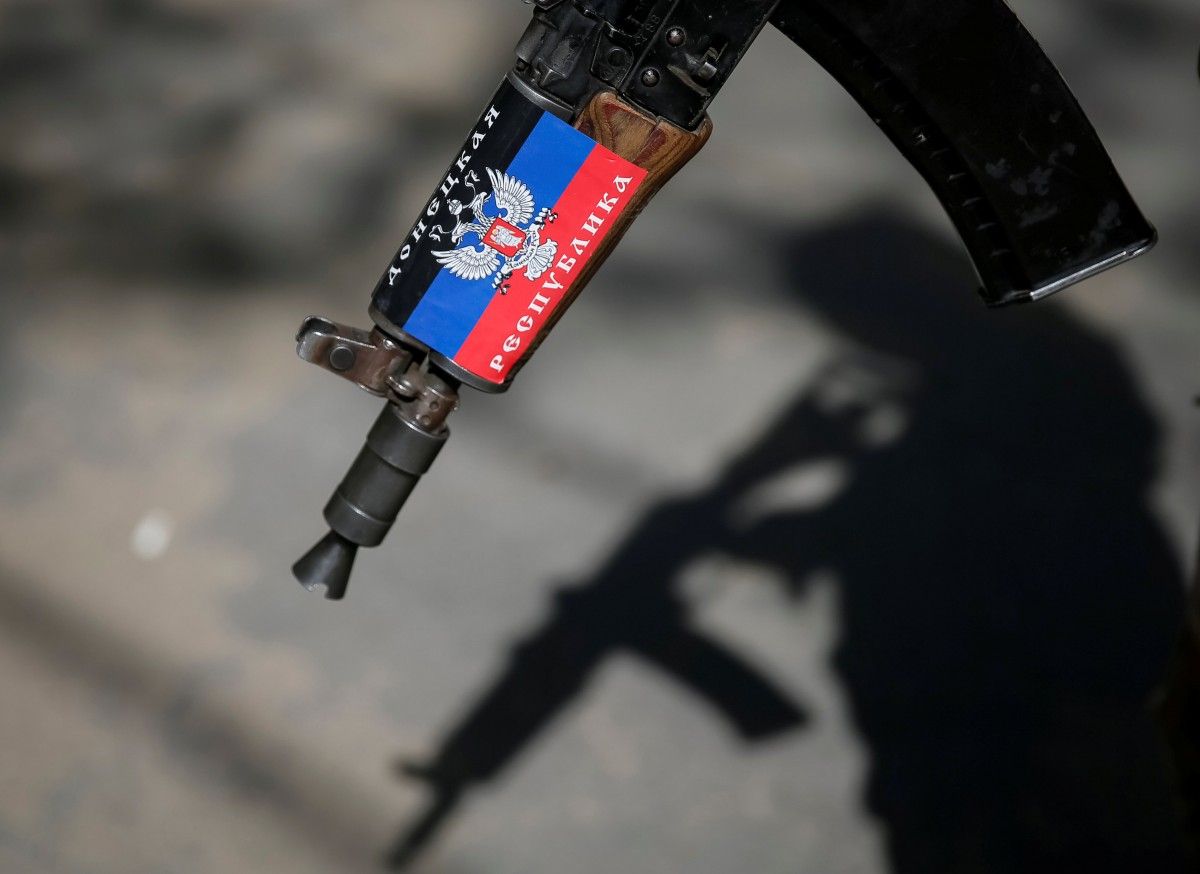 REUTERS
The two Russian-backed self-proclaimed republics in Donbas, Ukraine's east, claim they are ready to introduce an "absolute ceasefire" starting from 00:00 Kyiv time on March 5.
The so-called military command of the self-proclaimed "Donetsk People's Republic" ("DPR") says it is ready for an "absolute ceasefire." "The command of the Armed Forces of the Donetsk People's Republic supports the agreements reached at a meeting of the [Trilateral] Contact Group held in Minsk on the introduction of an 'absolute ceasefire' in the armed conflict zone from 00:00 Kyiv time on March 5. A respective order on the strictest observance of the truce was issued and sent out to all commanders and every serviceman," "Deputy commander" of the "DPR" operational command Eduard Basurin was quoted by the militant portal DAN as saying, the Ukrainian news outlet Ukrayinska Pravda reported.
Special representatives of the "command of the DPR armed forces" will be sent on Sunday evening to all units located along the contact line. Their task will be to monitor the execution of this order.
The other self-proclaimed Donbas republic, the "Luhansk People's Republic" ("LPR'), said in turn it would support the introduction of the "absolute ceasefire" regime from March 5.
Read alsoRussian-led forces resume attacks on Ukraine troops in Donbas at night after daylight truce"In connection with the agreements reached by the Contact Group aimed at adherence to the Minsk accords, the regime of an absolute ceasefire will be introduced on March 5," Andrey Marochko, an "official representative" of the "LPR" militia, was quoted by the "LPR"-controlled "Luhansk Information Center" as saying.
"The 'LPR' people's militia has strictly been abiding by the Minsk agreements, welcomes the decision by the [Trilateral Contact Group] initiative group and adheres to its obligations. To this end, an order was issued by the head of the 'LPR' people's militia office on additional measures to observe the ceasefire, which will be sent out to all personnel," Marochko said.
The "LPR" also expressed readiness to withdraw forces and weapons on March 5 as part of disengagement near the village of Stanytsia Luhanska.
As reported, the Minsk Trilateral Contact Group for the settlement of the Donbas crisis on March 2 announced a full and continuous ceasefire from March 5.