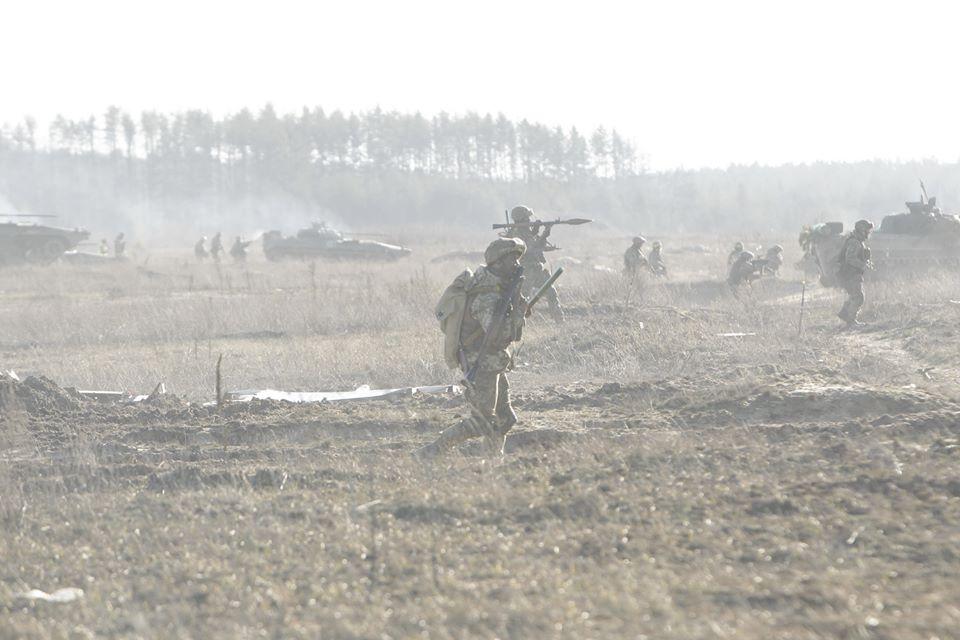 facebook.com/GeneralStaff.ua/
Battalion tactical live fire exercises to repulse the offensive of a conditional enemy and go for a counteroffensive were held in the northern part of Ukraine on Tuesday.
"On February 4, the final phase of the battalion tactical live fire exercises was held in the north of Ukraine," the press service of the General Staff of the Armed Forces of Ukraine said.
The military based the drills on real situations constantly occurring in the Donbas war zone
"The infantry unit defends the entrusted area, the enemy tries to penetrate defenses, and, having faced a rebuff, retreats to previous positions. But the ending in the latest drills differed from the previous ones. Having repulsed the enemy attack, our units go for a decisive counteroffensive and push the enemy further back, beyond its previous positions."
Commander of Ukraine's Joint Forces Oleksandr Syrsky noted the success of the drills.
Read alsoExperts on children's "upbringing" in occupied Donbas: This somehow resembles "Hitler Jügend"
"We draw some conclusions. We've been working out relevant topics on the contact line. Moreover, you could see that for yourselves. The exercise began with the action by groups of snipers, who quite effectively hit enemy targets and provided for the start of the action by the brigade," he said.
Artillery, tanks and infantry were involved in the exercises.
Commander of the 30th separate mechanized brigade of the Armed Forces of Ukraine Ivan Haraz reiterated his unit's readiness for active hostilities.
"Even Moscow is well aware of our brigade. Our unit is one of the most combat-ready ones in the Armed Forces of Ukraine since we carefully select our personnel and remain extremely responsible for our own professional and moral readiness," he said.