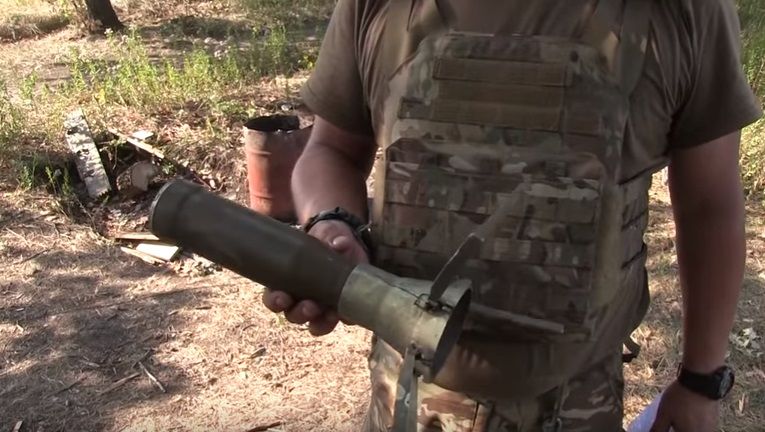 snapshot
As reported, RPG-27 Tavolga rocket launchers are in service only in Russia and Jordan. Their armor-piercing power allows burning through the armor covered with dynamic protection up to 0.6 m, smashing reinforced up to 1.5m thick concrete, up to 2 m thick brick walls, and earth-timber shelters with up to 3.7 m thickness.
Its effective range is up to 200 m. The RPG-27 Tavolga was adopted by the USSR in 1989.
Read alsoWorking out "invasion scenario": journo comments on movement of Russian military equipment along Ukraine border"The Ukrainian military has never had such grenade launchers. Therefore, this is yet another proof of the use of Russian weapons in Donbas," the report said.
"The day before yesterday, my company's positions came under fire. Two soldiers were wounded," a Ukrainian soldier said.
As UNIAN reported earlier, the militants had become active in the vicinity of Mariupol: over 60 mortar rounds and 40 Grad-P rocket system shells were fired at Ukrainian positions near the Sea of Azov.