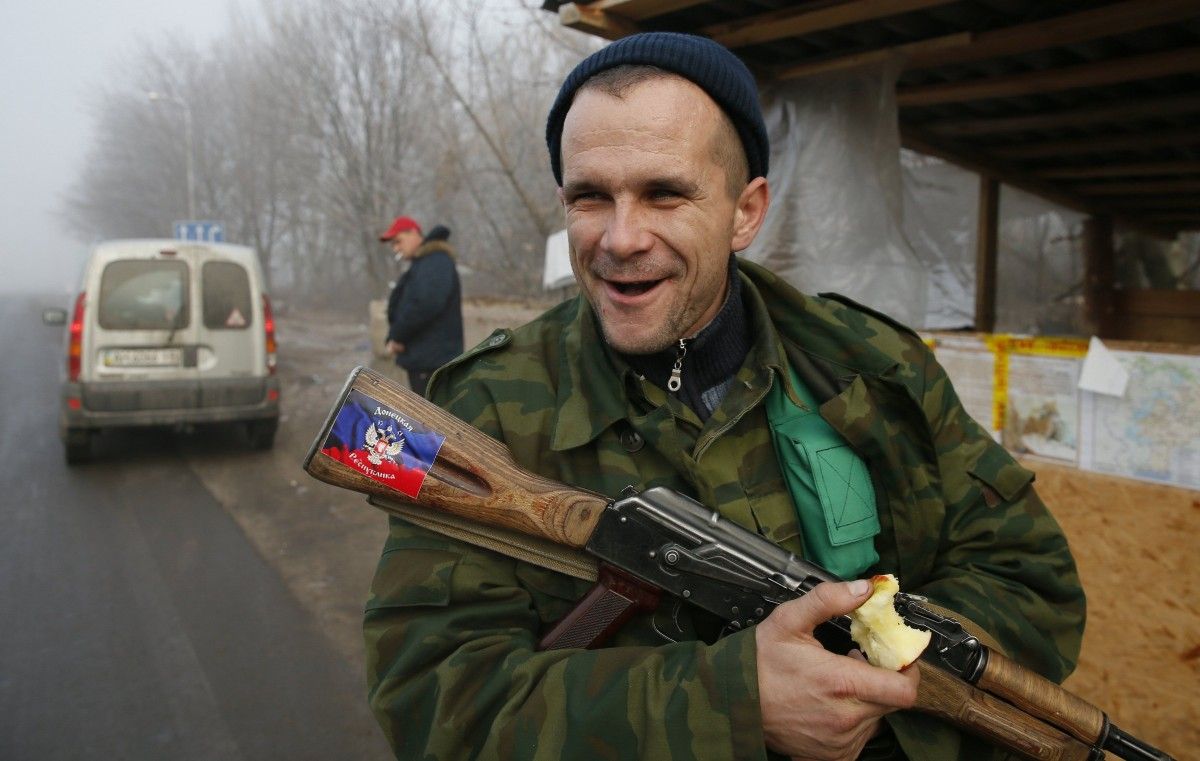 REUTERS
"Military invasion into #Lugansk city now. Seems "someone" wants to bring the situation back under control," Julian Roepke, a political editor at Bild, tweeted, uploading a video shot by local residents in Luhansk showing a massive convoy of [Donetsk] military equipment moving into the city.
"Big column of (Donetsk) military trucks/troops coming into Luhansk. Video posted 20min ago on local Luhansk group, location given as the new overpass in the 1st subdistrict (probably ul. Sovetskaya)," wrote Bellingcat's Aric Toller, posting the same video on Twitter.
Video contains strong language in Russian.
As UNIAN reported earlier citing an RFE/RL correspondent, an armored personnel carrier (APC) and armed people, some are equipped with hand grenade launchers, have been brought to the building of the former Ministry of Internal Affairs in the center of the Russian-occupied city of Luhansk.
Read also"LPR" possible coup: Luhansk center reportedly seized by "foreign" militants (Video)As reported by the Luhansk local news website 0642.ua, the leader of the so-called "Luhansk People's Republic" ("LPR") Igor Plotnitsky by his "decree" removed from office "Interior Minister" Igor Kornet yesterday, November 20. Kornet refused to obey this order.